Anti-aging and firming, "beauty salon" at home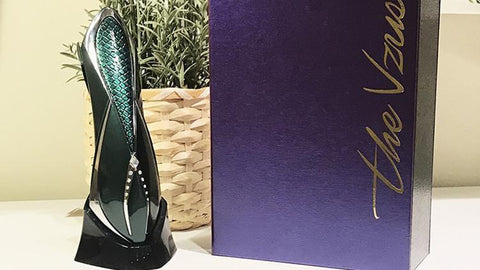 I saw a celebrity say a sentence: How old you start taking care of your skin, how old your skin stays. Although a bit exaggerated, it is not completely unreasonable. People who know skin care look much younger than those who never skin care. Skin care is really important for delicate girls who love beauty.

We often see celebrities in their thirties and forties, who look as young as their early 20s, and are more obvious than their peers. Of course, this is inseparable from the help of beauty and skin care. That said, there are still some difficulties. Alas, sure enough, the premise of beauty is the blessing of money.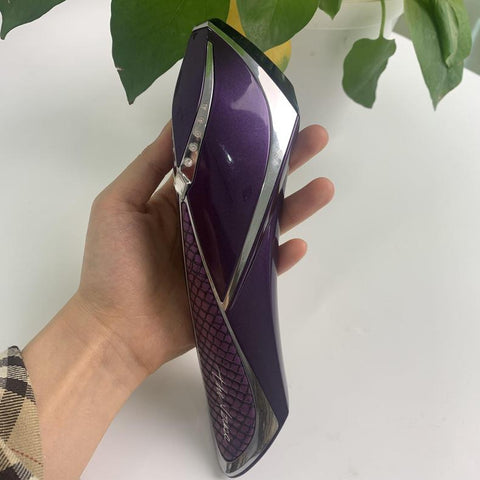 I have often seen many celebrities recommending beauty devices on short videos before, and you can manage your skin without going to a beauty salon. So I chose The Vzusa beauty device among many products. The Vzusa can be said to be a mobile beauty salon. "Beauty device King". The Vzusa has the effect of importing and exporting and lifting, firming and wrinkle removal. Although the price is indeed a bit expensive, it is worth it and has a lot of functions. So, sisters, it's not a loss to start! Now let me do a review for you to know more about The Vzusa!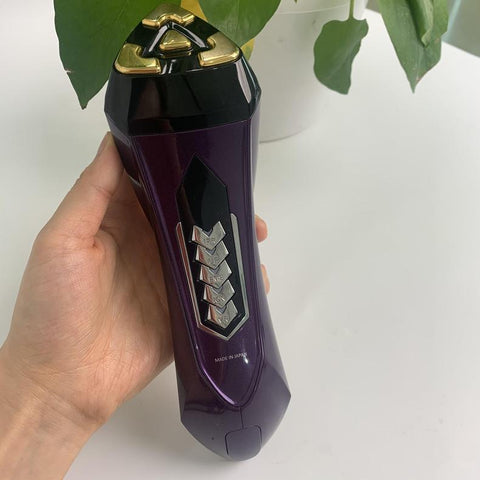 -1-
Brand,Rating 4.9 (out of 5)
The Vzusa is the most high-end and comprehensive beauty device under the Zeus Group ARTISTIC & CO. Medusa, the ancient Greek mythology, represents the unique charm of women. The beauty instrument and ancient Greek mythology collide with each other. The gorgeous diamond and gold are perfectly combined to create a snake pattern and release the temptation of beauty. Its noble and mysterious posture always exudes charm, while it pays attention to details and pursues quality and experience. I hope to help every beauty-loving person to break the curse of time and create a more beautiful self.

-2-
Exterior,Rating 5 (out of 5)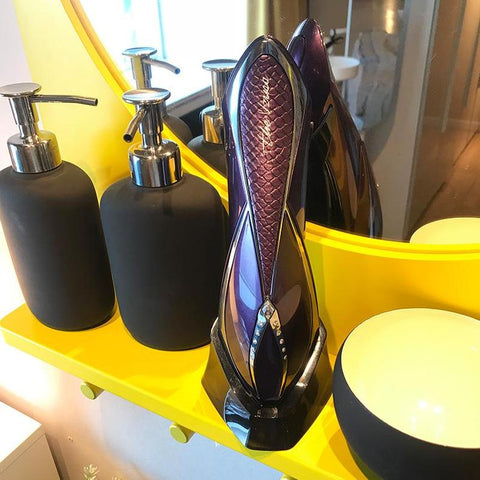 The Vzusa device's lines are dynamic and smooth, and the contours tend to be relaxed and relaxed, outlining the shape of a snake, forming a visual connection with Medusa. The center of the product is inlaid with square diamonds and 10 round diamonds to make the product more dazzling; The Vzusa hand-held part uses the snake pattern pressed from selected cowhide as the appearance. This material is used for the first time in beauty equipment to improve the grip. At the same time, it highlights the value of the product; the use of silver-plated lines emphasizes the serpentine outline, which forms a material contrast with diamond, pearlescent purple, and snake-grain cowhide to increase the level.


-3-
Features,Rating 5 (out of 5)

The Vzusa beauty device has five modes, ION cleaning mode, which uses ultrasonic ions to export, and can absorb dirt and oil in the pores for deep cleaning without the help of cotton pads; IPR mode, imitating the cinema-level nursing method, enjoys the ultimate beauty Skin beautifying experience; UP mode, can help absorption, so that nutrient molecules no longer stay on the skin surface. EMS mode, can simulate human muscle movement, dilute the traces of the years, and stay eighteen years old forever; Vr mode, has a relaxing current stimulation, which can relax the skin. Diversified functions meet our various needs, one machine is multi-purpose, and it is worth the price.

-4-
Feeling of using,Rating 4.9 (out of 5)
I've been using it for a while now and overall I'm very satisfied. The Vzusa's immediate lifting, firming, and wrinkle reduction effects are obvious. After using it for a short period of time, the masseter muscle is also significantly improved. After using it on the same day, the skin is more delicate and visible to the naked eye. The skin is in good condition and the face is visually thinner. I think that it is comparable to the medical beauty effect if I continue to use it. Its 24K gold-plated guide head has a large area and good fit. The most important thing is the guide head surface of the beauty instrument, which is very time-saving and convenient to use.
Summarize
Full-featured, can be used indefinitely
Vibration massage to rebuild the skin barrier
24k gold-plated guide head, high skin-friendly
Improve skin condition, the effect is obvious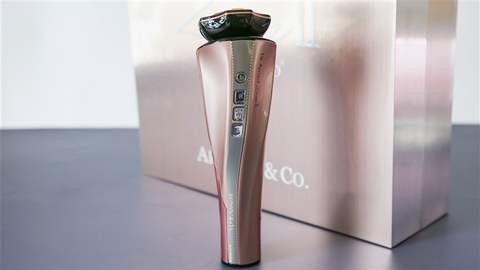 Speaking of good skin care products, the Dr.Arrivo The Zeus II beauty device, known as the "Hermes" in the skin care industry, must have a name. Dr.Arrivo The Zeus II is equipped with cutting-edge skin care technology and multiple skin care functions, which can provide the skin with professional skin care experience and effects. The measured results are amazing!

As a leader in the beauty device industry, it can be said that any beauty device product launched by the Dr.Arrivo brand is a boutique product, with no fake functions and no tasteless effects, ensuring that every skin care procedure can be used for delicate skin care. Skin Beauty provides just the right amount of meticulous care.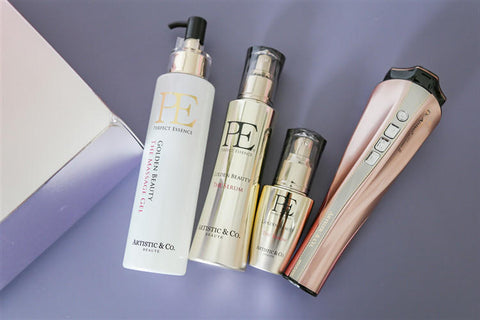 Recently, the top skin care artifact Dr.Arrivo beauty device has launched a new product "Dr.Arrivo The Zeus II 24k Gold Beauty device Customized Gift Box" equipped with hard-core patented technology. A compliment from all beauty lovers. Not only has it been recommended by major beauty and skin care bloggers and head anchors, but also the "mermaid goddess" Zhang Yuqi's same skin care artifact, which has gained a large number of "true love fans" as soon as it was launched.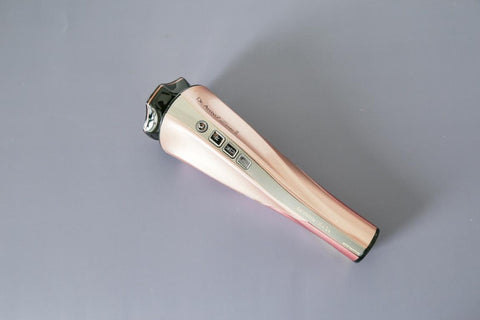 In order to feel the skin care effect of the upgraded "Dr.Arrivo The Zeus II 24k Gold Beauty device", I bought this "Dr.Arrivo The Zeus II 24k Gold Beauty device Customized Gift Box" for the first time. After receiving it, I was pleasantly surprised. The gift box also includes a bottle of PE nourishing moisturizing essence 40ml and a bottle of 120ml, as well as PE nourishing massage gel and other skin care products. At the same time, registered members can enjoy a 5% discount, and they can also enjoy tariff subsidies when they are sent to the United States and other places around the world! As for what kind of charm it has, the following evaluation will give you the answer!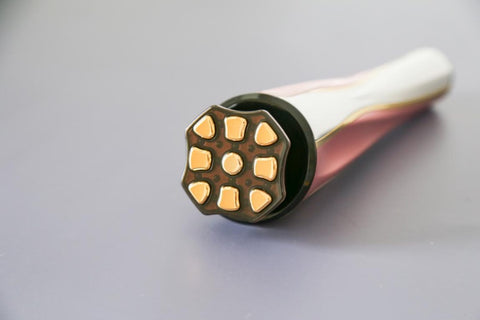 Immediately after the arrival, I opened the box with excitement. This upgraded "Dr.Arrivo The Zeus II 24k Gold Beauty device" has a particularly luxurious and shining appearance. Luxurious, elegant atmosphere, let me put it down. Moreover, the lines of this "Dr.Arrivo The Zeus II 24k Gold Beauty device" have a special sense of design. The streamlined design can not only show its high value, but also improve its hand comfort according to ergonomics, making my The whole skin care process is convenient and easy. In addition, its upgraded 3D guide head is also very cool. It consists of 9 small 24k gold guide heads, which can better fit the facial contours, help me meticulously skin care, and lift and firm.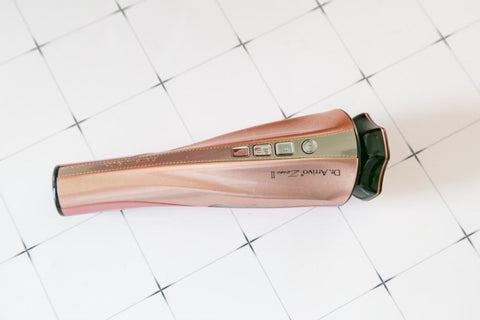 Benefits

I am also very satisfied with the skin care effect of this "Dr.Arrivo The Zeus II 24k Gold Beauty device". It has several skin care modes to choose from (RF mode, EMS mode, 9-MFIP/UP mode, LED mode). It will be adjusted and used according to your skin condition and desired care effect. Its 9-MFIP/UP mode can be operated alternately between the 9-MFIP and UP modes, which can improve skin elasticity and deeply nourish and repair, fade fine lines, brighten skin tone, and tighten contours. Among them, the comprehensive light and always-on mode can easily rejuvenate the life of the skin and enhance the youthful appearance of the skin while protecting the skin. The blue light always-on mode, which I usually use to fight acne before my menstrual period, can soothe sensitive skin and strengthen care. The red light always bright mode can promote skin metabolism and restore skin firmness and elasticity. Finally, the integrated light flashing mode is the finishing touch of skin care, soothing and natural, especially comfortable.

Feeling Of Using
I now insist on using the "Dr.Arrivo The Zeus II 24k Gold Beauty device" to care for my skin every day, and I find that using it with the nourishing and moisturizing essence in the gift box, the effect of skin care and maintenance will be more obvious. As long as it is time for bedtime care, I will selectively perform skin care such as lifting and firming, skin rejuvenation, deep moisturizing, lightening, balancing acne, and tightening pores according to my skin care needs.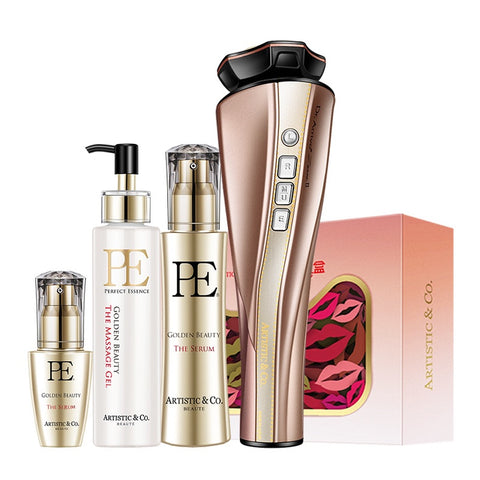 Just insist on using the "Dr.Arrivo The Zeus II 24k Gold Beauty device" for ten minutes every day, and my skin is treated super well. I have to say that the word "top" really lives up to its reputation!
Now at MYERNK you can buy The Vzusa and ARTISTIC&CO DR.ARRIVO ZEUS II!
Leave a comment