Does Nuna by Premier device work?
This is a youtube viedo about nuna by premier review by Tina Chung  (https://www.youtube.com/watch?v=lsZeZIsEbHM).
Hello this is nuna anti-aging medical device. Inside the box you have the nuna. A box which has a user manual, a travel pouch, a warranty card for three years and a charger and three adapters.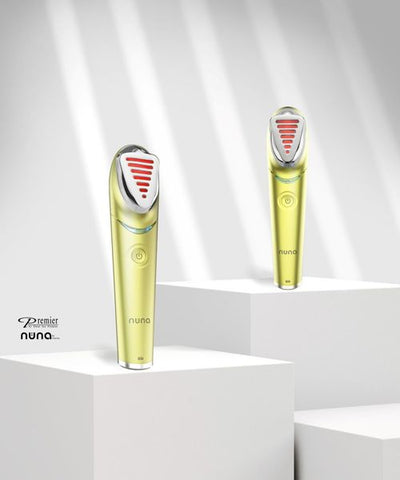 So i take this charger out and i choose the adapter i need. I have three and i connect it and i put a little bit pressure.Then i twist and it's ready. I take this part and connect it to the nuna. 
This part i charge to the power outlet. Okay once it's charged this part illuminates red, you turn it on you take the surface out.
And you divide your face to five sections.
First section will be under the eye. So you start you turn it on, you start from the inner corner of the eye and you go upwards. So this is one section.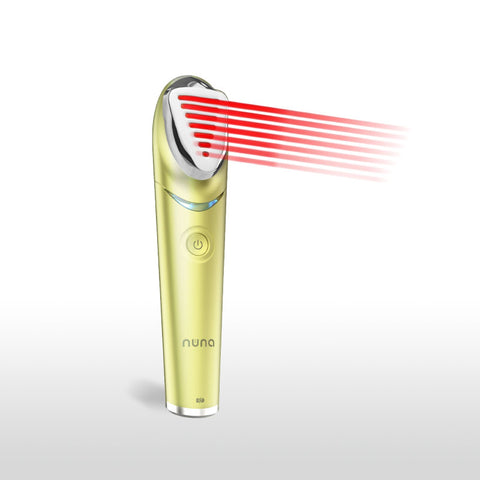 The second section will be three strokes from the inner part of the nose. So this side upwards in one two three strokes. So this is one, this is two in the middle and this is the third one.
The third section will be the nose part. So you start on your forehead and you go sideways.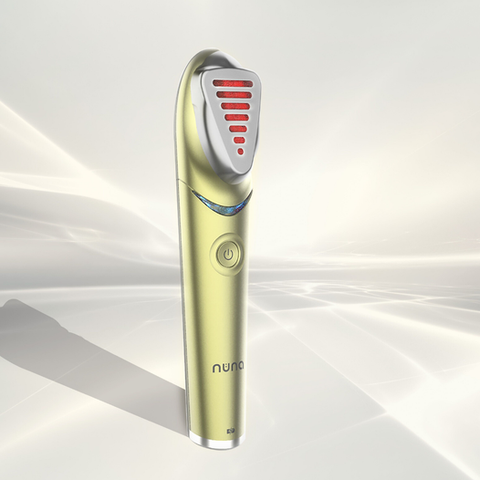 The fourth section will be just like a like sign you start from your cheekbone and you go upwards Section will be from the chin to the ear and downwards 
This is how to use nuna by premier and nuna by premier review. Click here to buy nuna by premier: https://myernk.com/collections/nuna
Leave a comment