Nuna Max effective anti aging device by NUNA Premier
SKU: NUNA MAX
Nuna Max effective anti aging device by NUNA Premier 
Ship from Israel or Hong Kong.
The price includes customs duties and free shipping worldwide.

Meet our most advanced creation – NUNA MAX – a really powerful facial treatment, a quick, easy, safe device that can be combined with skincare to rejuvenate the skin in just a few minutes and can be done at home any time.
The technology we developed in Nuna Max leads to amazing skin rejuvenating results. Nuna Max uses red light therapy to treat a number of medical conditions, the red light penetrates the skin to naturally assist in boosting collagen and fibroblast production. Nuna delivers visible improvements for concerns like wrinkles, lines, pigmentation, skin texture, pores, and overall skin health.
NUNA Max is a global Pure beauty finalist and a 510k FDA cleared anti-aging medical device designed to give you the ultimate anti-aging treatment at home.
NUNA MAX ANTI-AGING MEDICAL DEVICE
TAKE YOUR SKINCARE TO THE NEXT LEVEL
LIGHT THERAPY
PROVEN RESULTS
A reduction in the appearance of wrinkles, fine lines and stretch marks
Improving skin sagging
Improving skin discoloration
Accelerated production of collagen and elastin
Reduction in inflammation and bacteria
Accelerated healing of wounds and scars
Help your skin care to penetrate better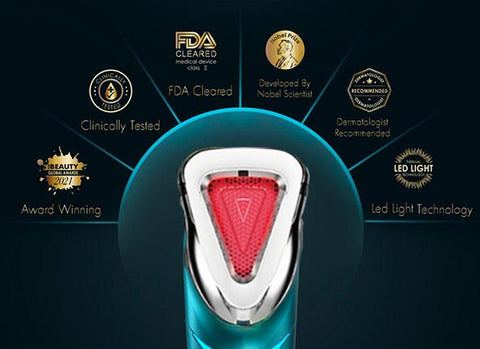 FDA 510k Certified, class II medical device
Dermatologist Recommended
Clinically tested
Global Pure Beauty Finalist
Led light & infra led light technology
Developed by Nobel Laurate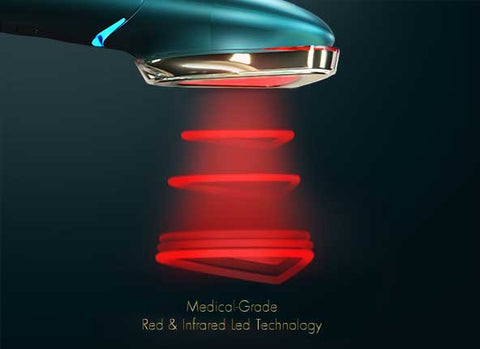 3 times a week, 4-5 minutes
on each area
to maintain results use once a week For
4-5 minutes on each area.