YAMAN Photo PLUS Shiny M18 RF Beauty Device
SKU: M18
YAMAN Photo PLUS Shiny M18 RF Beauty Device Ship from Japan or Hong Kong.
 Photo PLUS Shiny M18

Achieve a higher level of skin care through a combination of daily and intensive treatments.
Equipped with DAILY and WEEKLY Modes.Skin Care concerns can change daily. Photo PLUS Shiny takes a meticulous approach to skin care concerns.
Use DAILY Mode for everyday care and WEEKLY Mode for special care. WEEKLY Mode has 4 sub-modes. Select the most appropriate mode according to your desired skin condition.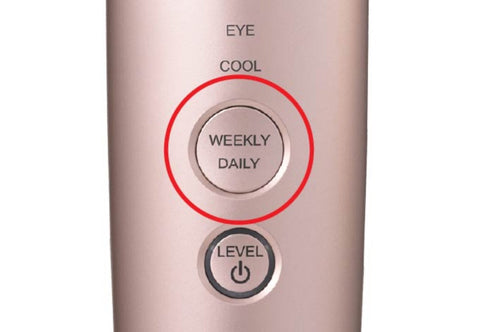 DAILY Mode for everyday use has been added for the first time in the series
DAILY Mode takes just 3 minutes per treatment. Delivers beauty ingredients deep into the skin (to the stratum corneum) also providing facial muscle care. WEEKLY Mode offers a 13 minutes treatment with 4 steps (CLEAN to COOL), designed to be used 2-3 times a week for thorough and beneficial treatment.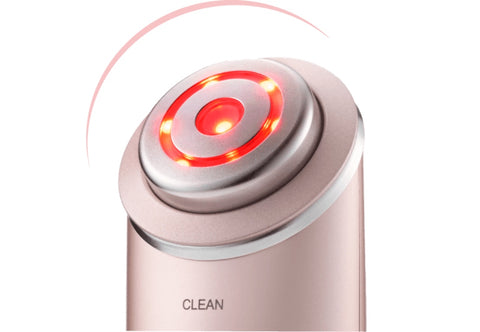 YA-MAN's unique rounded head gives a gentler touch on the skin
The dome-shaped head gives a smoother touch to the skin. Medical grade stainless-steel electrodes are adopted.
SPEC
Product Code:  M18
Product Name:  Photo PLUS Shiny
Charging Time: approx. 3 hours
Operating Time: approx. 30 minutes
Recommended Usage
DAILY MODE : everyday
CLEAN, DYHP, EYE CARE, COOL MODE : 2-3 times a week
Size:  Main body (with cotton stopper): approx. W47 × D44 × H176 mm
Weight:  Main body (with cotton stopper): approx. 210 g
Country of Origin:  Japan
Warranty 
MYERNK provides 12 months limited warranty for YAMAN Photo PLUS Shiny.
Accessories:  Charging base, USB charging cable, Cotton stopper, User's Manual
Before use, please follow these instructions:

🚫 Conduct a skin adaptability test before using the instrument for the first time to ensure safety and prevent skin abnormalities.
🚫 Do not use this product under the following conditions:
Patients with heart disease, diabetes, or high blood pressure.
People with facial nerve disorders .Persons who have undergone facial surgeries involving implants.
Individuals with skin diseases, atopic dermatitis, or allergies.
Growing children and individuals who cannot express themselves.
Pregnant individuals or those who may be pregnant.
Individuals who have undergone eye surgeries (please consult a doctor if you have had LASIK surgery).