YAMAN Photo PLUS Shiny M18 RF Beauty Device
SKU: M18
YAMAN Photo PLUS Shiny M18 RF Beauty Device Ship from Japan or Hong Kong.
 Photo PLUS Shiny M18

Achieve a higher level of skin care through a combination of daily and intensive treatments.
Equipped with DAILY and WEEKLY Modes.Skin Care concerns can change daily. Photo PLUS Shiny takes a meticulous approach to skin care concerns.
Use DAILY Mode for everyday care and WEEKLY Mode for special care. WEEKLY Mode has 4 sub-modes. Select the most appropriate mode according to your desired skin condition.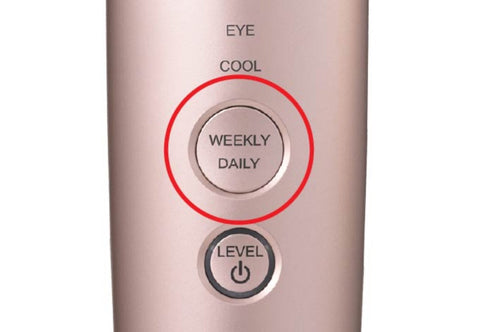 DAILY Mode for everyday use has been added for the first time in the series
DAILY Mode takes just 3 minutes per treatment. Delivers beauty ingredients deep into the skin (to the stratum corneum) also providing facial muscle care. WEEKLY Mode offers a 13 minutes treatment with 4 steps (CLEAN to COOL), designed to be used 2-3 times a week for thorough and beneficial treatment.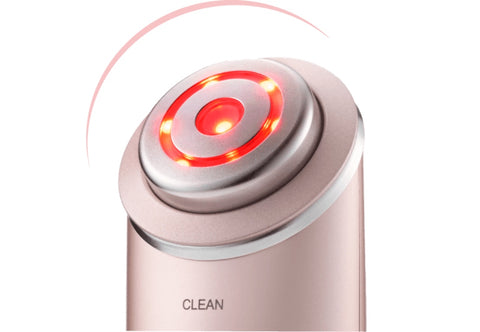 YA-MAN's unique rounded head gives a gentler touch on the skin
The dome-shaped head gives a smoother touch to the skin. Medical grade stainless-steel electrodes are adopted.
SPEC
Product Code:  M18
Product Name:  Photo PLUS Shiny
Charging Time: approx. 3 hours
Operating Time: approx. 30 minutes
Recommended Usage
DAILY MODE : everyday
CLEAN, DYHP, EYE CARE, COOL MODE : 2-3 times a week
Size:  Main body (with cotton stopper): approx. W47 × D44 × H176 mm
Weight:  Main body (with cotton stopper): approx. 210 g
Country of Origin:  Japan
Warranty 
MYERNK provides 12 months limited warranty for YAMAN Photo PLUS Shiny.
Accessories:  Charging base, USB charging cable, Cotton stopper, User's Manual