Does DR CAVIET THE ZEUS BELLY FAT REDUCTION MACHINE work?
Dr. Caviet's The Zeus belly fat reduction machine is an excellent option for those who want to get rid of belly fat without leaving the comfort of their own homes.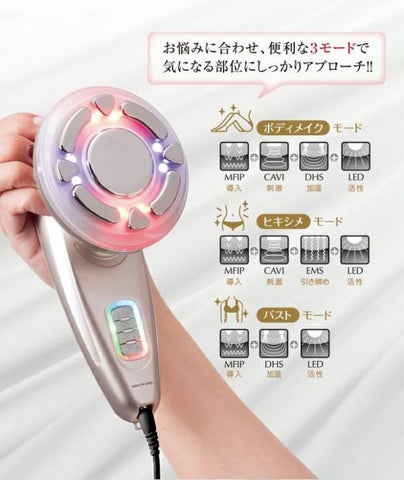 Japanese ladies have put their faith in this gadget because of its proven ability to reduce abdominal obesity. What do you think, does Dr. Caviet the Zeus offer?
What Is Dr. Caviet's Zeus Belly Fat Reducing Machine?
According to Dr. Caviet, the Zeus belly fat removal machine is a prototypical Japanese product and the industry leader in 2018.
Artistic&Co, a company specializing in the creation of beauty technologies, has created the Dr. Caviet The Zeus, their fourth generation version, as well as a whole new update of Dr. Caviet Ghost, and Dr. Caviet Ghost Plus.
On the 16th of November, 2017, a trend was born in Japan that has since spread like wildfire through the spa and personal beauty care communities.
The Dr. Arrivo The Zeus face-lifting machine series was a huge success, and now this machine to reduce belly fat is following in its footsteps.
Body-specific fat-burning and muscle-lifting features are combined into Dr. Caviet's The Zeus, in addition to the technologies found in Dr. Arrivo's The Zeus line, such as EMS, MFIP, and LED technology.
The women are pleased since the product is high-quality, easy to use, safe, and effective from the very first application. The belly fat melting machine is not only convenient in size and portability but it can also be used at any time and in any location.
Features of Dr. Caviet's Zeus Belly Fat Reducing Machine
Professional slimming machines utilize ultrasonic cavitation (CV) technology, which uses high-energy ultrasonic waves at a frequency of up to 25KHz to emulsify fat and decrease fat mass.
As this ultrasonic wave propagates, it will exert pressure on fat cells, causing them to rupture. Because fat cells melt at this temperature, they release their stored fat, which the body excretes.
Cavi also aids in collagen production, surface skin tightening, and restructuring, all of which contribute to the skin's firmness.
The deep heating system (DHS) technology used by the machine is responsible for its ability to reduce abdominal fat by melting fat cells from the inside out and boosting blood circulation. DHS has no harmful effects and will not burn or hurt you.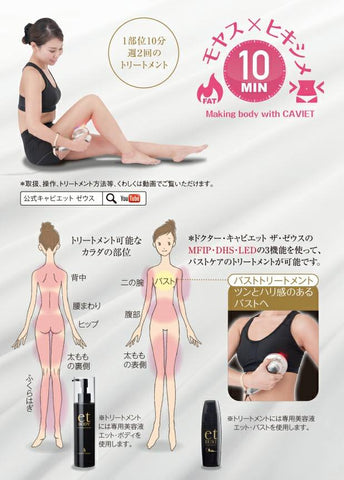 Cellulite and excess skin on the thighs, stomach, and buttocks are easier to eliminate with the use of BHS.
With the use of MFIP technology, which combines RF, EMS, and INSERT PULSE, sagging skin, fat buildup, and collagen formation may all be improved, and the skin's natural aging process can be slowed down. To improve blood flow, MFIP uses acupressure massage on the skin.
Dr. Avit Civet's ZEUS Abdominal Fat Burner: Its Many and Varied Applications
Dr. Caviet's Zeus fat-dissolving machine gives ladies a fighting chance at losing belly fat and regaining their former self-assurance. Many Japanese ladies swear by the product, and it's quickly becoming a sensation in Vietnam.
For this reason, Dr.Caviet The Zeus is the latest and greatest generation of belly fat dissolving machine, and it unites the most cutting-edge fat-burning technologies (MFIP, CAVITATION (CV), EMS, DHS, LED) into a single, compact package.
To lose belly fat Dr. Caviet's Zeus Belly Fat Reducing Machine is the best possible option available. We have discussed the working, features, and use of this great fat reduction machine.
Leave a comment