BIOLAB Small Molecule Fog High Permeability Facial Beauty Device
SKU: BIOLAB Small Molecules
BIOLAB Small Molecule Fog High Permeability Facial Beauty Device
Ship from Hong Kong.
3.5 times deeper absorption
3 times patented transdermal water light spa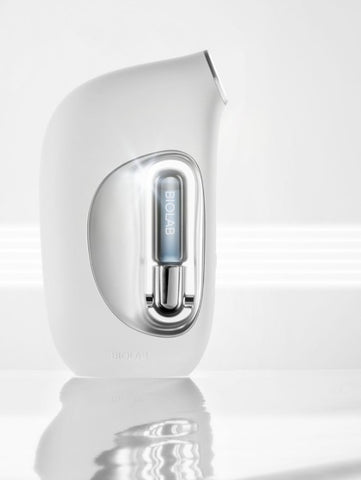 Define a new ritual for skin care
Deep penetration, strong absorption
Absorbs instantly when opened
Essence fine atomization
This time skin care can be used without hands to pat the face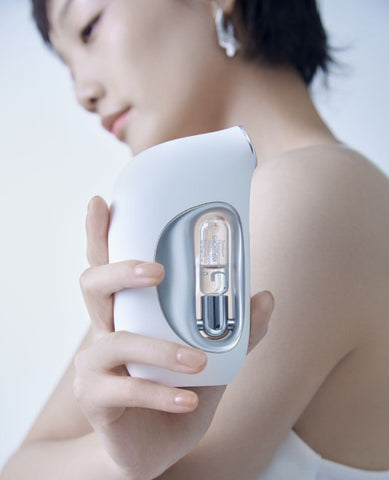 Touch the dermis to lock water for 24 hours
3.5 times deeper absorption, less waste of essence
1.5 times more hydrating, the whole face to do SPA
250g light and convenient for each use, are namely mist water light technology
65KPa
Gentle Kinetic Energy
Accelerated penetration
0.01mm
Customized spout
Atomization good absorption
25cm²
Uniform Care
All-inclusive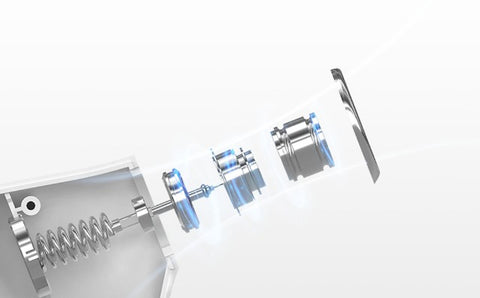 26 ° grip design
Every detail, thoughtful and careful
Ergonomic grip design
Small hand girls can also easily use
Customized material
Stainless corrosion using flame retardant ABS + PC material
Imported 316 special materials
Eliminate heavy metal overload
Risk of mold and rust
Intimate anti-slip treatment
Advanced matte touch, delicate and silky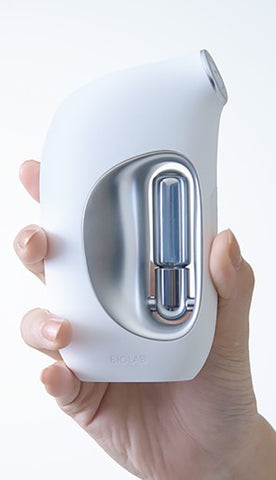 1 button with 3 speeds
Full face wrap around, leaving only water light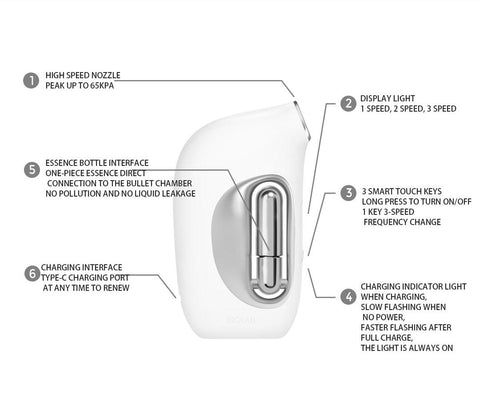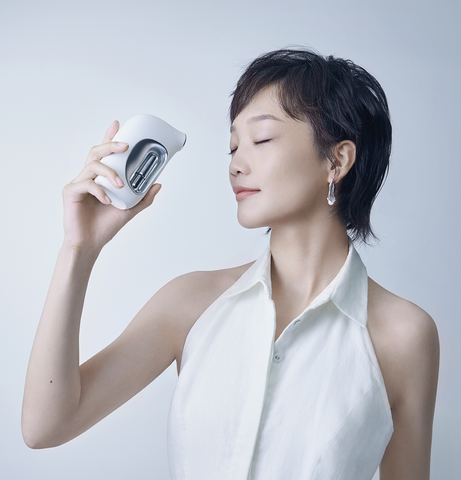 90°rotation
Mix and match serums as you like
Push
90° push to open the essence loading device
Open
Open the essence device and the cap of the essence bottle
Screw
Screw the essence bottle into the connector
Spray
Long press the on button to adjust the gear to use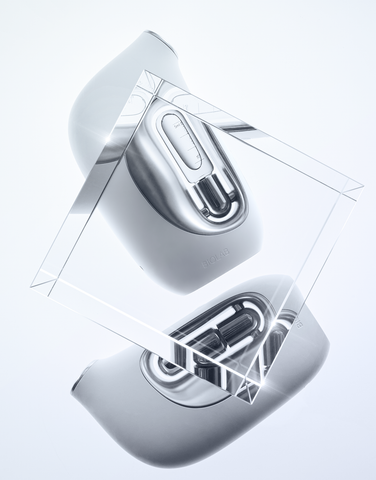 Customized gift box
Self-use & gift, very suitable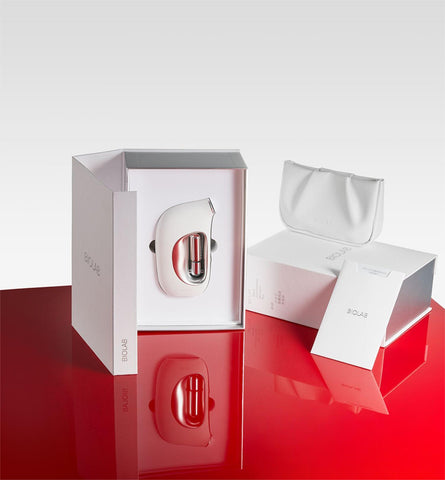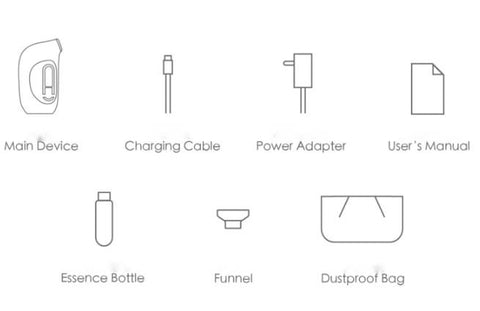 Product Basic Information
Product weight: about 250g
Battery capacity: approx. 700mAH
Power: about 7W
Voltage: 5V
Frequency of use: can be used in the morning and evening, each time it is recommended to use 1 minute specific use time depends on individual skin and with the essence of water
Charging port: USB Type-C
Charging time: about 40 minutes full charge
Suitable for skin type. Please make sure that the serum you use is suitable for your skin.
Before use, please follow these instructions:

🚫 Conduct a skin adaptability test before using the instrument for the first time to ensure safety and prevent skin abnormalities.
🚫 Do not use this product under the following conditions:
Patients with heart disease, diabetes, or high blood pressure.
People with facial nerve disorders .Persons who have undergone facial surgeries involving implants.
Individuals with skin diseases, atopic dermatitis, or allergies.
Growing children and individuals who cannot express themselves.
Pregnant individuals or those who may be pregnant.
Individuals who have undergone eye surgeries (please consult a doctor if you have had LASIK surgery).