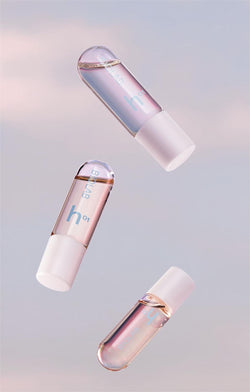 BIOLAB Streamlined Moisturizing Essence
SKU: BIOLAB Essence
BIOLAB Streamlined Moisturizing Essence
Ship from Hong Kong.
8 hours long lock water skin, moisturizing and moisturizing
More hydration and moisturizing
25 subjects instrument detection: stratum corneum water content changes, 8 hours long -lasting water lock water
1 hour+94.39%
4 hours+77.73%
8 hours+63.68%
Lightweight texture is easy to absorb
Skin care new experience essence is more absorbed
3.5 times deep absorption, the essence is less wasteful
1.5 times more water and light, all face as SPA
1 bottle and 3 use
Hydramal accompanying
1 daily use
After cleaning the toner, take an appropriate amount of essence and apply it on the face and neck

2 Wet compress
Take an appropriate amount of this product, soak the cotton cotton wet on the face

3 With Biolab Shuiguang instrument, enjoy the home SPA
Put in the instructions to the water light instrument and spray, and the water is moist and clear
TIPS: You need to buy separately
Before use, please follow these instructions:

🚫 Conduct a skin adaptability test before using the instrument for the first time to ensure safety and prevent skin abnormalities.
🚫 Do not use this product under the following conditions:
Patients with heart disease, diabetes, or high blood pressure.
People with facial nerve disorders .Persons who have undergone facial surgeries involving implants.
Individuals with skin diseases, atopic dermatitis, or allergies.
Growing children and individuals who cannot express themselves.
Pregnant individuals or those who may be pregnant.
Individuals who have undergone eye surgeries (please consult a doctor if you have had LASIK surgery).