BOXURY Eye RF Beauty Instrument
SKU: BOXURY Eye
BOXURY Eye RF Beauty Instrument
Ship from Hong Kong.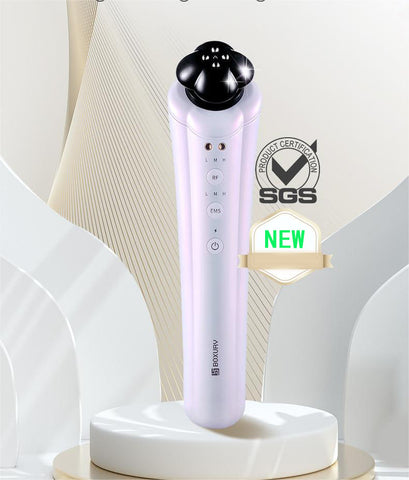 Efficient solution for eye area problems
Improve lines, darkness, swelling, sagging and drooping around the eyes
RF to improve eye lines and reduce dark circles
Specialized in microcurrent
Relieve puffiness and improve sagging around the eyes
Skin care with
Eye skin care products can replace the gel
Intelligent temperature control to prevent burns
Specialized anti-bacterial care for more peace of mind
IPX7 level waterproof water washing is not afraid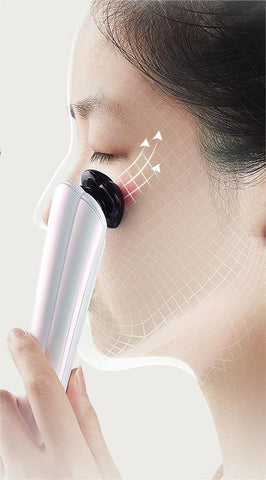 4 major chain problems
Your eye skin is aging faster
Dry lines & fine lines around the eyes Eye bags & tear troughs & dark circles
The eye area is the part with the least distribution of sebaceous glands and lacks oil The number of blinks per day is about 24-28,000, resulting in
The eye area is protected by sebaceous glands and is prone to dryness and dehydration, leading to eye fatigue, slowed blood flow in the eyes, and a tendency to
Dry lines, fine lines Easy to form dark circles, eye bags and other problems


Sagging around the eyes High gel cost
As the skin around the eyes gradually ages, the tissues around the orbits most of the devices on the market need to be paired with gels to make the skin around the eyes more elastic.
The elasticity of the lower eyelids decreases, making the lipid that protects the eyeballs expensive to use.
The puffiness under the eyes is slowly spilling out and forming bags

High efficiency 1MRF radio frequency to improve eye lines and reduce dark circles
High energy deep touch dermis, promote collagen, new life significantly improve the lines around the eyes, promote eye microcirculation, reduce dark circles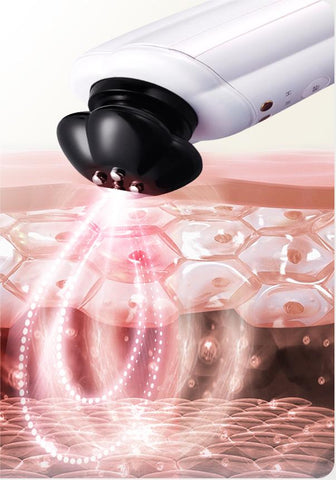 Specialized in MFCT* dual frequency microcurrent to relieve puffiness and improve eye bags
Medium and high frequency vibrations penetrate deep into the muscles to restore the movement of cured muscle groups, effectively relieving puffiness and preventing sagging around the eyes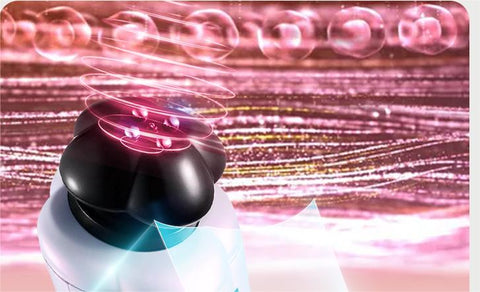 Designed to fit around the eye area without any dead spots
Sensitive skin is safe to use
EMS 1 button, 3 levels
45° comfortable tilt angle
Face design
3D rotating head to take care of every inch of the eye area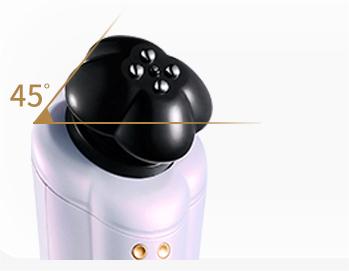 Dual-use design
Easy to operate
Fast charging & sterilization base charging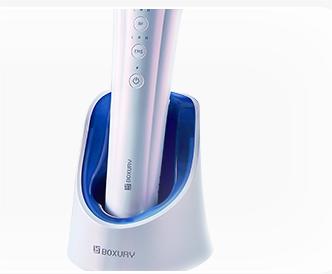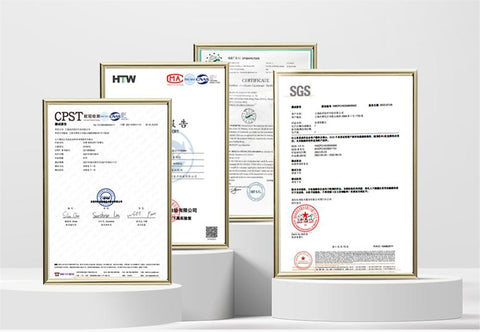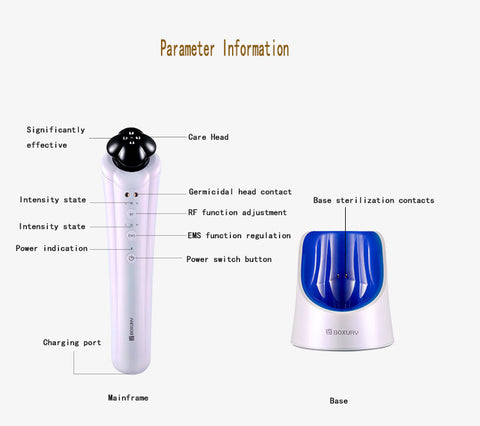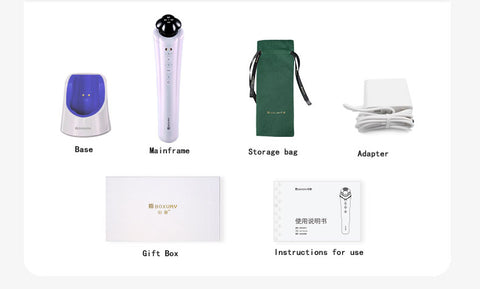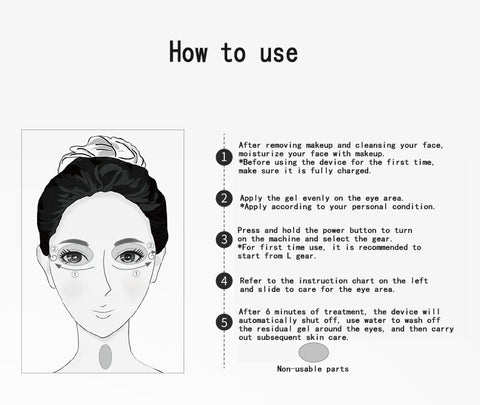 Instructions for use!
If you are unable to judge, please consult your physician before purchasing

Do not use on the following areas: cuts, plastic surgery areas, inflamed skin areas, itchy and red areas, eyelids, etc.

Not recommended for people with high myopia (≥600 degrees);
Do not use if you have or have had eye diseases (strabismus, cataract, glaucoma, retinal detachment, fundus hemorrhage, mosquitoes, abnormal eye pressure, etc.);
If you have undergone laser/myopic surgery (full femtosecond, semifemtosecond, ICL implantation, etc.) or facial plastic surgery, please consult your doctor after recovery and follow medical advice;
Do not use pacemakers, artificial heart-lung machines, electrocardiogram simulators or other medical electronic devices;
Do not use if you are undergoing treatment, if you have skin diseases, if you have fever, if you have high blood pressure, if you have acute diseases, if you have tuberculosis, if you have internal diseases, if you have dilated capillaries, etc. Follow your doctor's instructions;
Do not use during dental treatment, avoid using during orthodontic treatment, after filling, or when there are fillings in the mouth; if the stimulation is too strong, please turn down the gear and adjust the area for use;
When using, please do not wear contact lenses; please replace metal jewelry, such as: earrings, necklaces, watches, rings, etc.;
Allergy-prone people are recommended to use the essence gel behind the ear first, and then use it after no allergy symptoms;
Use with caution for patients undergoing treatment, fever, hypertension, acute diseases, malignant tumors and blood diseases;
Use with caution in patients with skin diseases, allergies, sensitive and fragile skin, hereditary dermatitis, and patients who are confirmed to be unable to sense temperature;
Do not use during the physiological period, pregnancy or breastfeeding:
Do not give this product to children under 16 years of age;
To protect your legitimate rights and interests, please buy from official channels: the product box with anti-counterfeit label, you can enter to check the authenticity of the product;
Before use, please follow these instructions:

🚫 Conduct a skin adaptability test before using the instrument for the first time to ensure safety and prevent skin abnormalities.
🚫 Do not use this product under the following conditions:
Patients with heart disease, diabetes, or high blood pressure.
People with facial nerve disorders .Persons who have undergone facial surgeries involving implants.
Individuals with skin diseases, atopic dermatitis, or allergies.
Growing children and individuals who cannot express themselves.
Pregnant individuals or those who may be pregnant.
Individuals who have undergone eye surgeries (please consult a doctor if you have had LASIK surgery).