BOXURY EMS Firming Instrument
SKU: BOXURY EMS
 BOXURY EMS Firming Instrument
Ship from Hong Kong.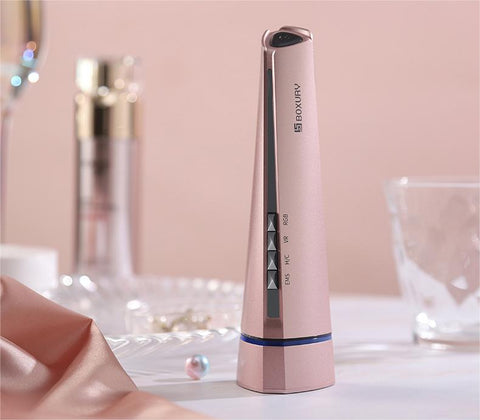 BOXURY EMS Firming Instrument
1.EMS Current Lift
2. Hot Compress Absorption
3.Cold compress to reduce pores 
4.VR Vibration Soothing
5. Red, Green and Blue Light Rejuvenation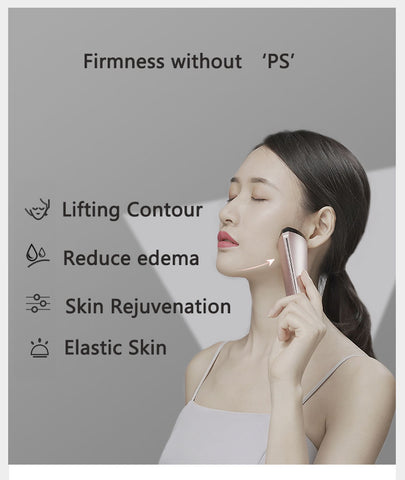 Specialized in medium-frequency microcurrent for firming
2.6kHz mid-frequency microcurrent moves facial muscles to tighten from the inside out
√Stimulates voluntary muscle contraction - uplifts contours
√Tighten the fascia layer and stabilize the subcutaneous fat pad - adding to the V face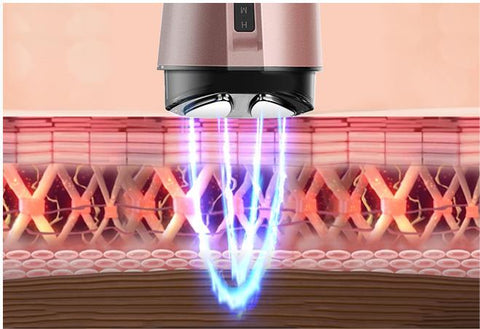 15℃ cold compress to shrink pores and lock in moisture
Just the right amount of cold compress to protect delicate skin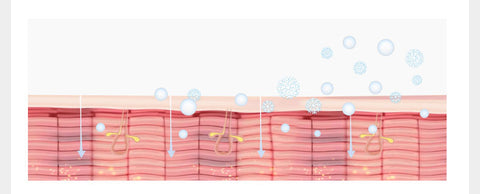 Red, blue and green light - optical skin care technology red light skin rejuvenation green light to enhance the beauty of blue light to fight acne

VR vibration 130 times per second high-frequency vibration soothes the skin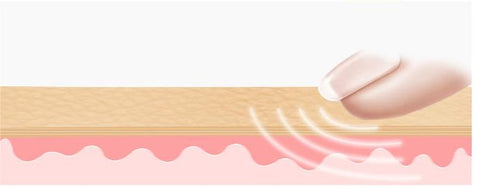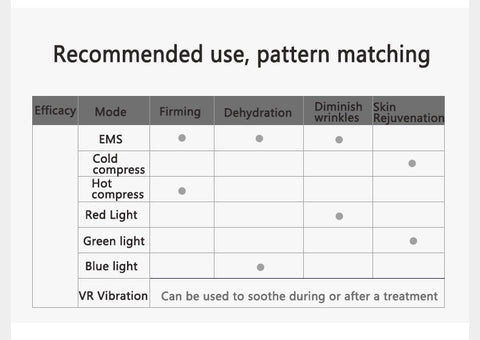 [Intelligent control]
Humanized temperature control technology
Intelligent temperature control, safe anti-burn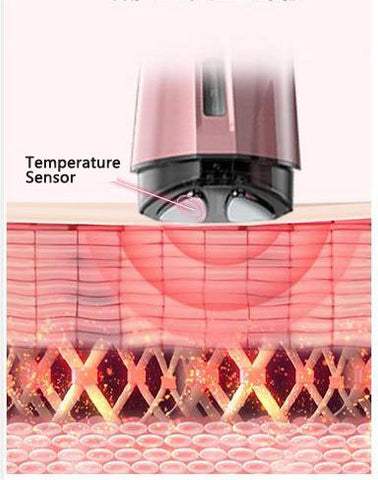 Intelligent sterilization technology
Intelligent base, charging & violet light anti-bacteria open at the same time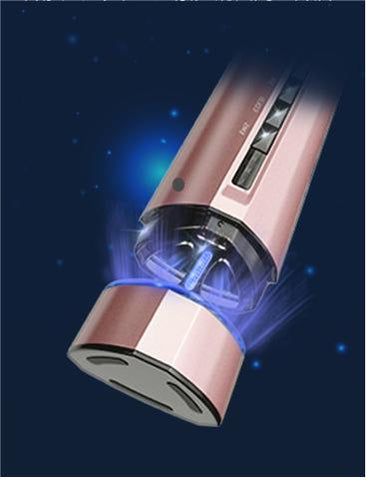 Hardcore chip configuration
Smooth switching and matching of four functional channels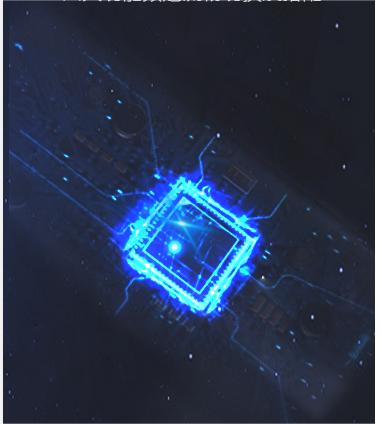 Rechargeable design Portable
Business trip, travel, office, home at any time to become beautiful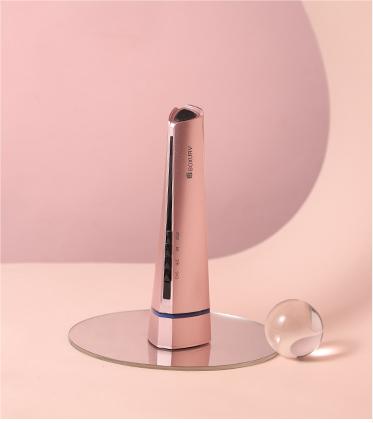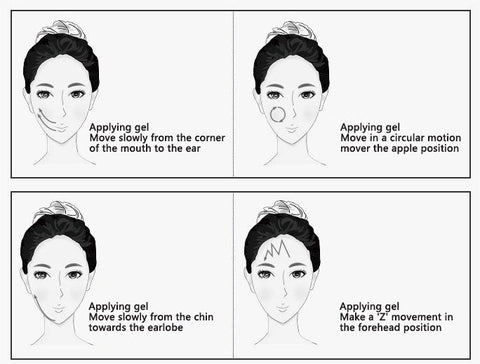 Frequently Asked Questions

How often should I use it?
The A-BOXURY V-Firming Device is safe for daily use. It is recommended to use it once every 24 hours.
5-10 minutes each time.

Can I use it with maintenance products or other gels?
The function other than EMS can be used with non-oily skin care products; Boxury gel is specially formulated for Boxury.
If you replace other gels, the experience may be different.
To multiply the effect, it is recommended to use the special gel.
Q When or what kind of people can't use this instrument?
A Pregnant women, breastfeeding people and people with metal fillers in their bodies should not use the device, and people who have recently undergone
It is not suitable for those who have recently undergone cosmetic surgery.

Does the instrument stop working during use?
A The instrument is set up with a protection mechanism that automatically shuts down every 10 minutes and can be turned on again for further use.
The instrument will automatically shut down every 10 minutes and can be used again. It is advisable to use this instrument.
Before use, please follow these instructions:

🚫 Conduct a skin adaptability test before using the instrument for the first time to ensure safety and prevent skin abnormalities.
🚫 Do not use this product under the following conditions:
Patients with heart disease, diabetes, or high blood pressure.
People with facial nerve disorders .Persons who have undergone facial surgeries involving implants.
Individuals with skin diseases, atopic dermatitis, or allergies.
Growing children and individuals who cannot express themselves.
Pregnant individuals or those who may be pregnant.
Individuals who have undergone eye surgeries (please consult a doctor if you have had LASIK surgery).