DJM Direction Control RF Beauty Device 2 Generation Max
SKU: DJM Max
DJM Direction Control RF Beauty Device 2 Generation Max
Ship from Hong Kong.
3 seconds to locate collagen anti-aging and anti-first ageing
24K gold plated guide head + 47* heat conduction speed increase
Intelligent directional control technology for precise positioning of collagen
24K gold-plated probe
Top luxury designer co-branded RF beauty instrument
Unlock the popular gold beauty new posture

Magical Gold
Modern science proves that gold has the function of detoxification, sedation, strengthening immunity, activating DNA cleansing and wrinkle removal; and has strong antioxidant properties, which can reduce the peroxide and free radicals produced by the external environment and the body.

Oxygen free radicals - one of the "culprits" of human aging
What is oxygen free radical? One of the "culprits" of human aging, and the gold component can be a good defense against oxygen free radicals. By combining the negative ions of gold with the positive ions of the body, it helps to reduce the production of free radicals.

Gold Enrichment
Using the principle of combining positive and negative ions to resist free radicals to improve blood circulation and promote metabolism is what BA tells you "gold empowerment" means.

Introduction upgrade
Why insist on mask, insist on night cream, eye cream, all kinds of anti-aging serum are also used up but the lines are still deepening, the corners of the eyes still began to produce a variety of small fine lines? Because the direct use does not reach the bottom of the skin, need the assistance of the instrument to better absorption, gold-plated probe than ordinary probe effect increased by 47%!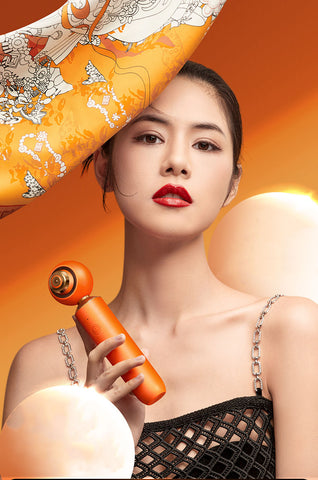 Multi-dimensional anti-aging 3 minutes to see results 7 days to consolidate
Radiofrequency Anti-aging,Hydrophoresis Introduction,Red Light Rejuvenation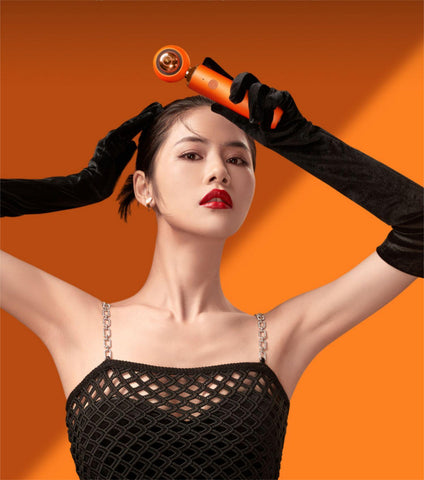 Plumps up the eye area by 30%
Brightens the eyes
45% increase in contour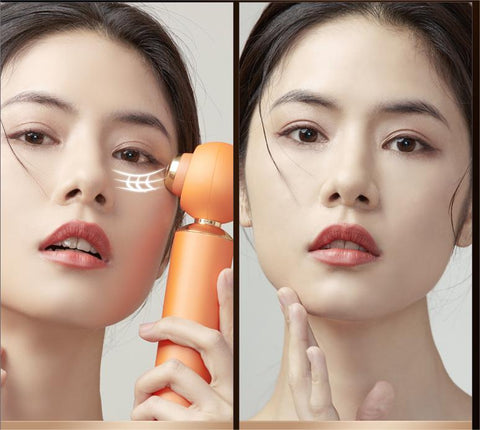 Microcurrent Lift Upward Contour Line
Radiance +45%
Firmness +30%
Finesse +20%
Acne -35%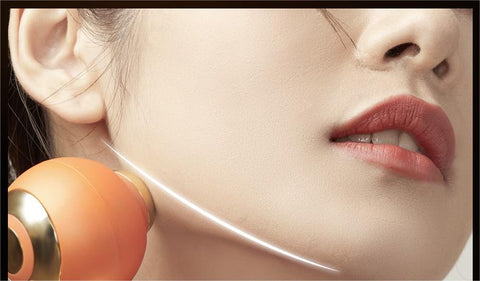 43C°
Intelligent temperature control Activate collagen
[Direct] Dermis
[Unlock] Skin Underline
Temperature sensing gears
1 stall 41°c collagen activation
2 stalls 42°c collagen boiling point
3 stalls 43°c collagen regeneration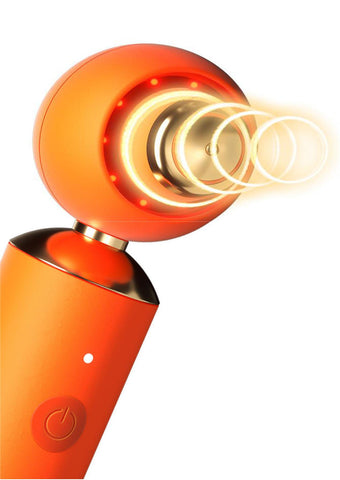 DJM Lab real-life test
Normal lines improved Skin refinement
Improvement of fine lines under the eyes Skin refinement


[Double Ring] Spherical RF Nobel Hydroelectrophoresis Introduction Technology
The back double ring introduction probe uses 2003 hydroelectrophoresis ion introduction technology to open the water channel protein, allowing your skin care products to achieve several times the absorption effect
Filling facial depressions
Brightens the redness of the skin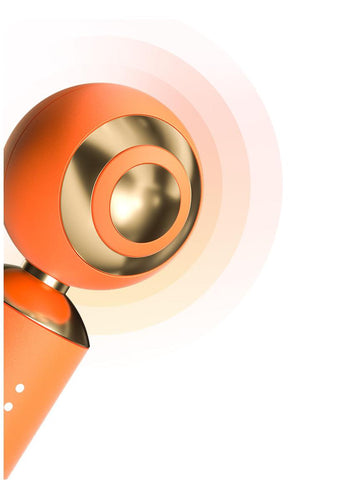 Packing list details
Hermes designer co-branded jewelry gift box*1
Co-branded 24K gold-plated RF instrument*1
Co-branded silk scarf*1
Storage bag*1
VIP lifetime after-sales service card*1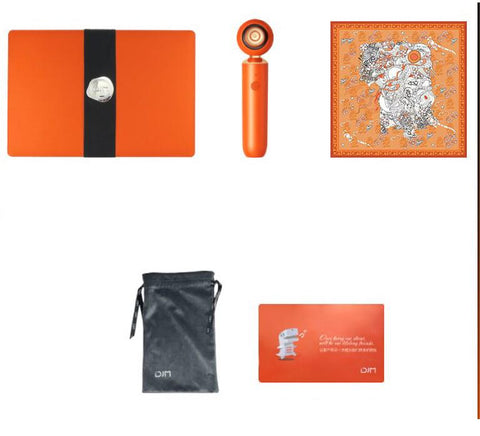 A complete facial in just 8 minutes
Only 8 minutes for one treatment. Be sure to use it consistently!
Step1
Take a sachet of essence
Apply evenly to desired area
Step2
Choose the right position and move in a circular motion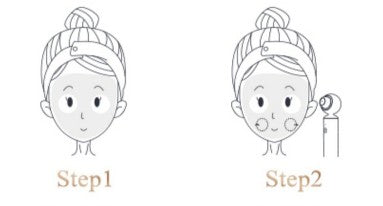 Step3
Repeat in order to lift both sides
Normal lines 2 minutes
Eyes 2 minutes [low grade]
Neck 2 minutes
Lower neckline 2 minutes
(Avoid throat nodes and lymph)
Note: The action time can be extended if you need to focus on the improvement areas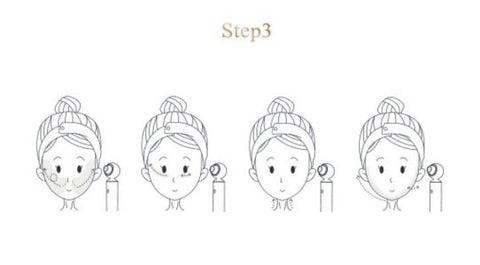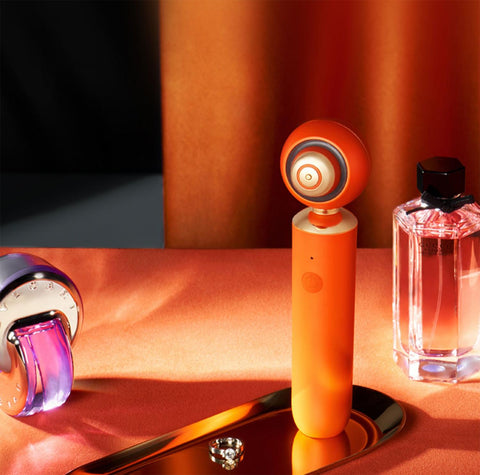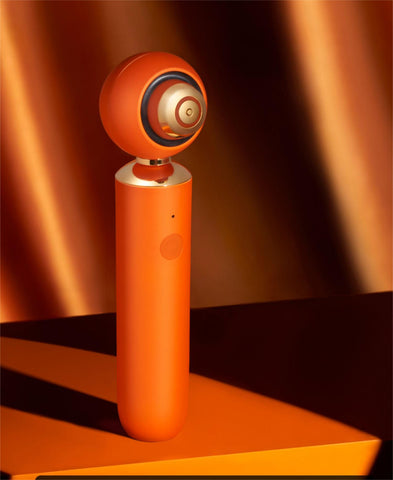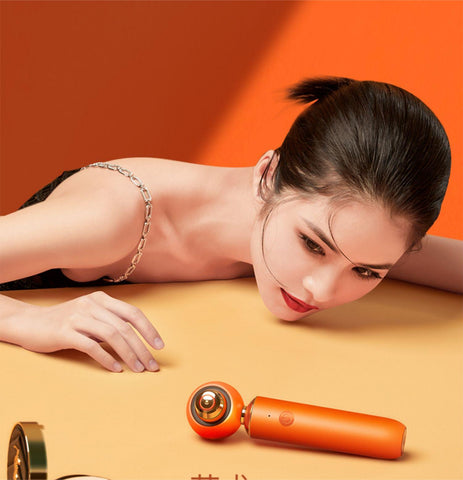 Before use, please follow these instructions:

🚫 Conduct a skin adaptability test before using the instrument for the first time to ensure safety and prevent skin abnormalities.
🚫 Do not use this product under the following conditions:
Patients with heart disease, diabetes, or high blood pressure.
People with facial nerve disorders .Persons who have undergone facial surgeries involving implants.
Individuals with skin diseases, atopic dermatitis, or allergies.
Growing children and individuals who cannot express themselves.
Pregnant individuals or those who may be pregnant.
Individuals who have undergone eye surgeries (please consult a doctor if you have had LASIK surgery).