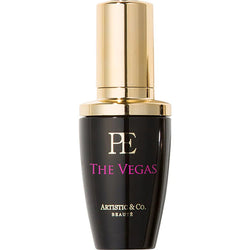 DR.ARRIVO PE The Vegas 30ml
SKU: DR.ARRIVO PE The Vegas 30ml
DR.ARRIVO PE The Vegas 30ml
Ship from Hong Kong or Japan.
Complement your Dr.arrivo The Vegas Device
WHAT YOU NEED TO KNOW
Designed to be used with Dr Arrivo The Vegas
Formulated with a unique stem cell extract complex to increase collagen
production
Protects the skin from environmental aggressors
Restores moisture and enhances skin's elasticity
Brightens your complexion
Can also be used as part of your daily skincare routine
Our Expert View
Specifically formulated to complement your Dr Arrivo The Vegas devicethis
advanced serum works to restore moisture and skins elasticity.
Enriched with 5 types of stem cell extract you can use this serum as part of your
daily skincare routine to firm your skin, protect against free radicals and improve skin texture.
Using the serum with the Dr Arrivo The Vegas will help to increase the production ofcollagen production and accelerate your results.