Epistem STEM SCIENCE RX cream from Japan
SKU: Epistem STEM SCIENCE RX
Epistem STEM SCIENCE RX cream
ステムサイエンス RXクリーム
For three-dimensional skin.
A dense cream full of moisture and firmness.

From advanced research by Rohto Pharmaceutical. The highest peak * 1 Cream is born.
A dense cream that leads to moisturized and firm skin.
For three-dimensional skin.

* 1: In the epistem
◆ This product does not fall under the aviation dangerous goods stipulated by the Aviation Law.
Ingredients

Stem Remodeling Complex * 2, Stem CM * 3, Stem S Complex * 4, Vitalize Complex * 5, AG Deep Clear Complex * 6

* 2: Glycogen, tetrapeptide-5 (moisturizing ingredient)
* 3: Hydrolyzed stem cell conditioned culture medium (moisturizing ingredient)
* 4: Caprooil Tetrapeptide-3, Tripeptide-1 Copper, Collagen (moisturizing ingredient)
* 5: Soybean bud extract, oligopeptide-24 (moisturizing ingredient)
* 6: Plum fruit extract, edelweiss extract (moisturizing ingredient)
Estimated amount of use
Pearl grain size (diameter about 1 cm)
How to use
After conditioning the skin with cosmetics, milky lotion, etc.
Take an appropriate amount with a spatula and
Carefully apply to every corner of your face.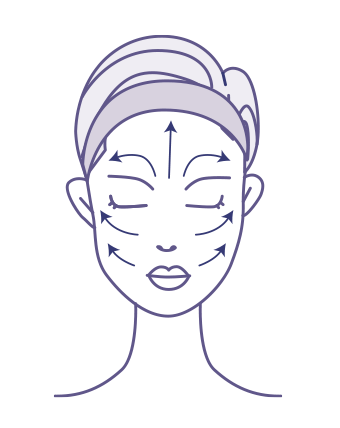 Element
Water, pentaerythrityl tetraethylhexanoate, BG, glycerin, triisosteare, squalane, behenyl alcohol, myristyl myristate, inositol, behenes-30, sorbitol, hydrolyzed stem cell conditioned medium, glycogen, tetrapeptide-5, tripeptide- 1 Copper, Capro Oil Tetrapeptide-3, Collagen, Moonflower Oil, Soybean Sprout Extract, Edelweiss Flower / Leaf Extract, Seaweed Fruit Extract, Hydrolyzed Soybean Protein, Watermelon Flower Extract, Shakyaku Root Extract, Oligopeptide-24, Artemia Extract , Cyclohexane-1,4-dicarboxylate bisethoxydiglycol, gluconic acid, glyceryl stearate, vaseline, dimethicone, lauroyl lysine, branched fatty acid (C12-31) cholesteryl, microcrystallin wax, (Acrylate / alkyl acrylate (C10-) 30)) Crosspolymer, silica, EDTA-2Na, TEA, iron oxide, Na benzoate, K sorbic acid, dextran, phenoxyethanol, methylparaben, fragrance
Before use, please follow these instructions:

🚫 Conduct a skin adaptability test before using the instrument for the first time to ensure safety and prevent skin abnormalities.
🚫 Do not use this product under the following conditions:
Patients with heart disease, diabetes, or high blood pressure.
People with facial nerve disorders .Persons who have undergone facial surgeries involving implants.
Individuals with skin diseases, atopic dermatitis, or allergies.
Growing children and individuals who cannot express themselves.
Pregnant individuals or those who may be pregnant.
Individuals who have undergone eye surgeries (please consult a doctor if you have had LASIK surgery).