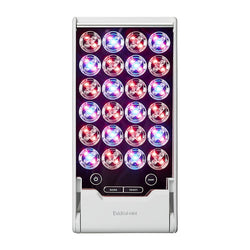 Exideal small row light LED beauty device
SKU: Exideal small row light LED
Exideal small row light LED light beauty device 
ship from Japan or Hong Kong.
Exideal mini
Traveling skincare butler
Face and skin online at all times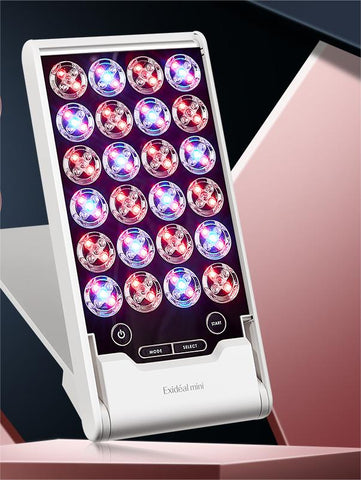 One machine with multiple effects to help you reverse the age of your skin
Clear acne and reduce marks
Hydrate and moisturize
Diminish fine lines
Firming and elasticity
Pore Reduction
Improve scalp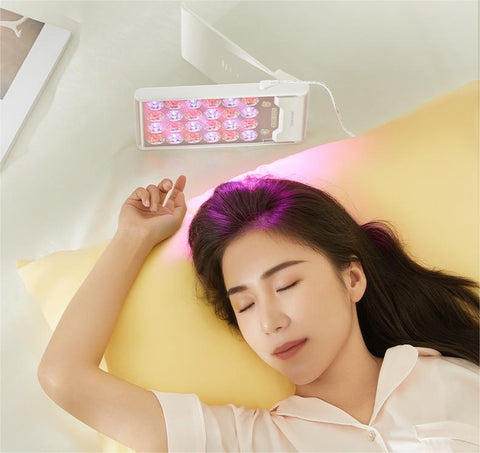 Skin Care + Hair Care Two-in-One
Define the industry's new benchmark
Mirror optical design
Improves irradiation efficiency by 20-30%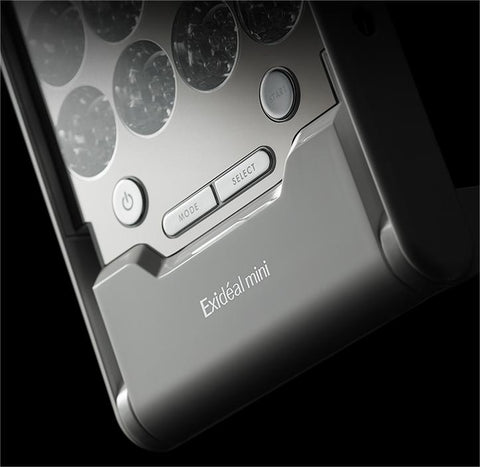 4 skin care modes
Choose different modes according to your skin needs
P1
Bouncing and Firming Mode
Promote skin elasticity, reduce fine lines and pores
P2
Acne Skin Repair Mode
Balancing water and oil, clearing acne and reducing marks to retain the youthfulness of the skin
P3
Hydration mode
Activate collagen to increase skin's water content and water locking power
P4
Scalp care mode
Promotes blood circulation in the scalp and
Improves scalp environment, thus reducing hair loss caused by scalp problems
How to use
You can enjoy the light therapy spa at home
1 Cleansing
Remove make-up and cleanse well with cleanser
2 Moisturizing
After cleansing, moisturize with lotion, etc.
3 Light
①Press POWER button to start power
②Select skin care program
③Press START/STOP button to start irradiation
*Warm tips: Do not use skin care products containing photosensitive ingredients, masks and sunscreen products during irradiation
Before treatment, please give the skin sufficient hydration
During the treatment, if the skin is dry, please hydrate properly.
After treatment Skin care steps can be carried out directly.
Small size, big effect
Total Integrated Beauty Instrument
P1
Smoothes fine lines and fights premature aging to make skin of all ages smooth and elastic

P2
Reduces acne and eliminates acne
At the same time, adhere to good lifestyle habits (diet and sleep) is also very important, internal and external cooperation, care for the skin
Note: Do not use if you have serious skin inflammation such as acne or pimples.
P3
Dry skin, moisturizing care
Solve problems such as dryness caused by changing seasons and using air conditioning during the period.
P4
Special scalp care program
Solve scalp health problems from the root, save hair loss is people to repair large hair loss, dry frizz, dye damage, UV aggression and other problems.

Established value standard irradiation time 15 minutes
*Be sure to close your eyes when using
Note: It is recommended that you use this procedure after cleaning and blow-drying your head.
Keep your scalp close to the irradiated surface and keep a distance of 3-5cm to receive irradiation.
*Each program is a combination of various wavelengths to form a unique program design, so it is not a single wavelength.
Reminder
*Do not use mask and sunscreen products during irradiation.
Before treatment: Please hydrate well
During treatment:If skin is dry, hydrate
After treatment: you can directly carry out skin care steps
Product parameters
Product name: Exideal small Diwali beauty instrument
Product Model: EX-P120
Product color: white, pink
Product size: 244.7 * 118 * 23.2 (mm)
Weight: 459g
LED output: ≤ 5.7W
Voltage: 100V-240V
Rated power consumption: ≤ 7W
Accessories: power adapter
Before use, please follow these instructions:

🚫 Conduct a skin adaptability test before using the instrument for the first time to ensure safety and prevent skin abnormalities.
🚫 Do not use this product under the following conditions:
Patients with heart disease, diabetes, or high blood pressure.
People with facial nerve disorders .Persons who have undergone facial surgeries involving implants.
Individuals with skin diseases, atopic dermatitis, or allergies.
Growing children and individuals who cannot express themselves.
Pregnant individuals or those who may be pregnant.
Individuals who have undergone eye surgeries (please consult a doctor if you have had LASIK surgery).