Femooi Nano Meso Device II
SKU: Femooi Nano Meso Device II
Femooi Nano Meso Device II
Ship from Hong Kong.
Femooi Nano Meso Device II: The complete upgrade of design and technology resulted in breakthrough possibilities of the smart nano meso skincare treatment. The use of red, blue, and combined phototherapy light helps to rejuvenate and nourish the skin.

Full upgrade of design and technology
The futuristic product design has been crafted for comfortable use and is steady to hold. The light-transmitting plexiglass surface is treated with a nano-structured optical texture and coating, achieving a full three-dimensional light flow to enable the Phototherapy mode. The appearance of the serum capsules is bright and exquisite, while the serum level window gives a clear visualization of the serum consumption during use.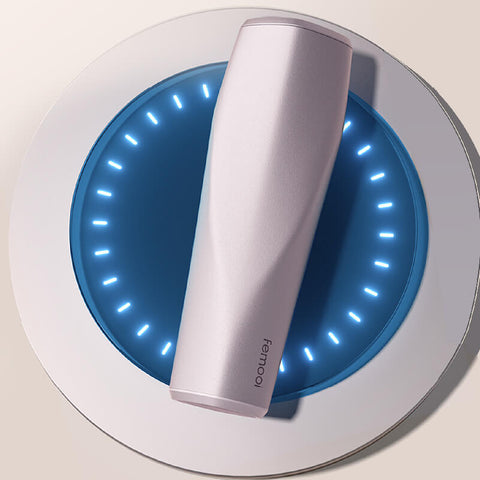 Combined treatments, the synergy of nano meso and phototherapy
The femooi Nano Meso Device II comes with its Nano Meso mode, as well as with the red, blue, and combined light Phototherapy mode. Nano meso can promote deep absorption of active ingredients and rejuvenate the skin. The effects can be further increased in combination with one of the three phototherapy modes, red light (skin rejuvenation mode), blue light (soothing mode), and combined light (synergized mode). The treatments truly deliver multi-dimensional targeted care for the skin.
Transdermal absorption to the deeper skin layers
The nanocrystalline needle technology of the Nano Meso mode opens microchannels in the skin and increases the absorption rate of active serum ingredients by 17.96%*.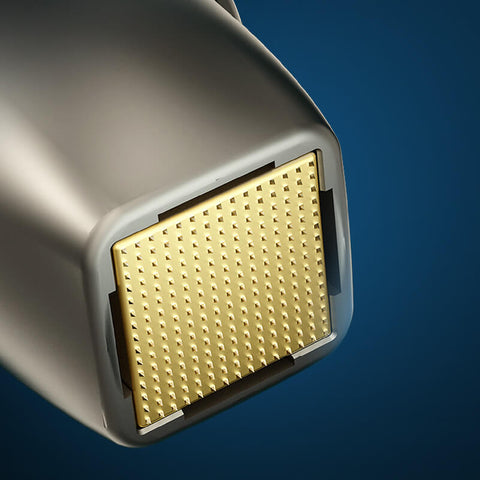 Intelligent identification, customized for every skin type
Connect to the application using Bluetooth, gain access to usage records and check in with your personal beauty plan. The integrated smart sensor of the femooi Nano Meso Device II will recognize which capsule is inserted. It automatically adjusts the optimal settings for the skincare treatment, after which you can directly start using it.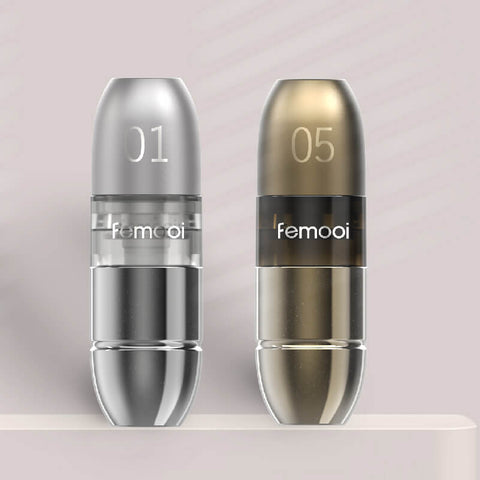 #01 Deep Hydrating Serum
#02 Brightening Serum
#03 Firming and Anti-aging Serum
#05 Collagen Booster Serum
Deep absorption, meeting the needs of various skin types
femooi's exclusive multi-effect nano meso serums in combination with femooi's Nano Meso device reveal the capabilities of full transdermal absorption technology. The active ingredients penetrate each layer of the skin and offer unique solutions to solve a variety of skincare problems and needs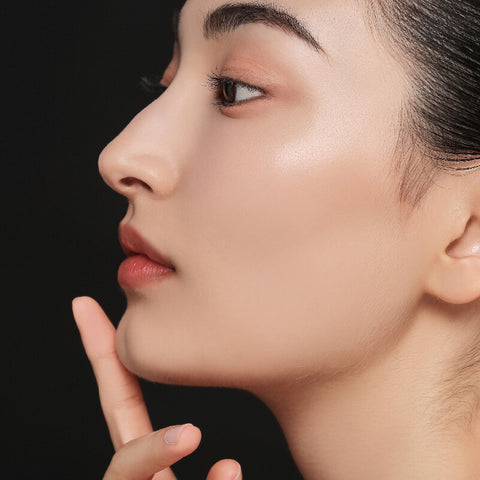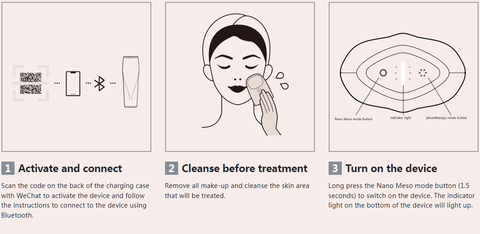 Warranty

MYERNK provides a lifetime warranty for Femooi Nano Meso Device II .
Includes
• Femooi Nano Meso Device II
• Bag
• Power Adapter 
• User Manual & Quick Start Guide
Before use, please follow these instructions:

🚫 Conduct a skin adaptability test before using the instrument for the first time to ensure safety and prevent skin abnormalities.
🚫 Do not use this product under the following conditions:
Patients with heart disease, diabetes, or high blood pressure.
People with facial nerve disorders .Persons who have undergone facial surgeries involving implants.
Individuals with skin diseases, atopic dermatitis, or allergies.
Growing children and individuals who cannot express themselves.
Pregnant individuals or those who may be pregnant.
Individuals who have undergone eye surgeries (please consult a doctor if you have had LASIK surgery).