KITTY ANNIE RF Beauty Device KAM62
SKU: KAM62
KITTY ANNIE  RF Beauty Device
15 zones and 15 stages of whole face precision anti-aging
Reduce Head Lines
Eye Zone Rejuvenation
Bouncy Midface
Firming of the lower neckline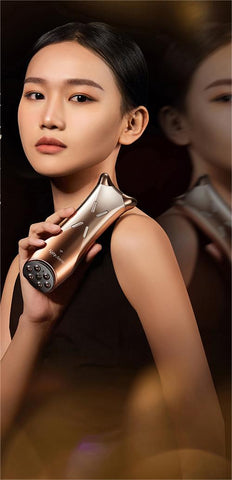 Technology upgrades again, breaking the multi-site anti-aging problem
1、Energy! More accurate
Intelligent zoning frequency conversion
Customized energy by part
2、Operation! More intelligent
AI real-time technique error correction, intelligent APP full accompanying practice
3、Technology! More hardcore
Three-fold temperature control technology
Full energy to avoid burns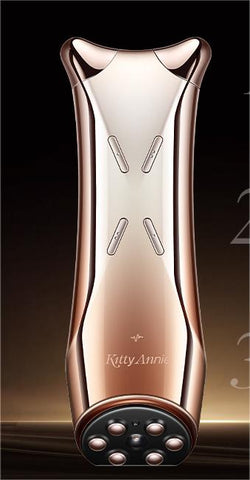 The guide head should be precise!
Independent 3 heads of the whole face anti-aging without dead ends
Ergonomic design
Large area for fast anti-aging
Small flat tip for precise line reduction
V-shaped skin without dead space
Individual EMS heads
Can be used daily
5-100HZ micro-current
1 minute fast V-face
1、Special care head for eye area
Eye Inverter RF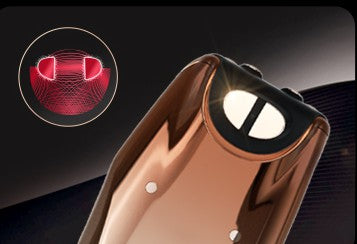 2、Large parts of the care head
Red light + frequency conversion radio frequency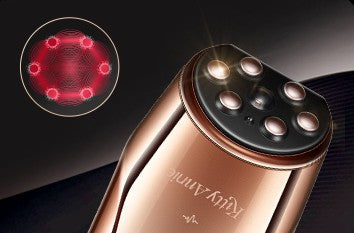 3、V-shaped EMS care head
Ergonomic design, fully fit the contour of the face, along the facial muscles to accurately exercise 44 expression muscles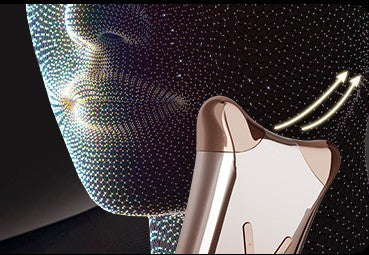 AI real-time error correction, anti-aging more efficient
Manipulation recognition system + real-life coach / collagen reminder light. The AI skin care coaching system is composed of
Real-time recognition and correction of the wrong technique, speed, temperature, easy to grasp the precise anti-aging operation.
Apple Skin
Energy: red light + frequency conversion radio frequency + EMS
Technique: Spot circling + sliding
Duration: 6 minutes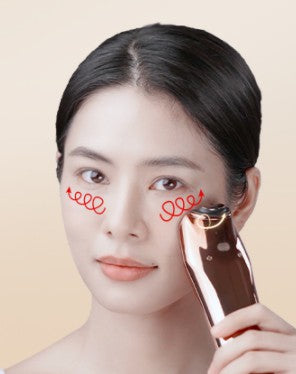 Eye area
Energy: Eye specific RF
Manipulation: Gliding along the eye contour from the inside out + lifting
Duration: 2 minutes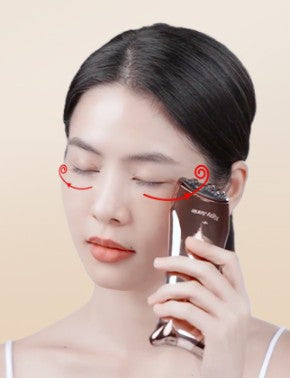 Forehead
Energy: Red light + frequency radio frequency
Technique: M-slide
Duration: 60 seconds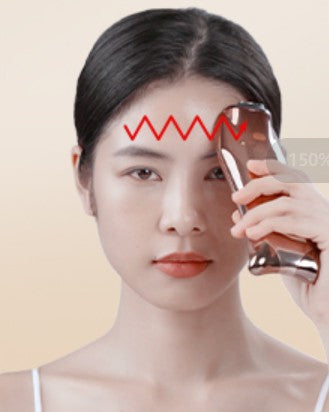 Jawline
Energy: Compound EMS
Technique: Sliding + Lifting
Duration: 2 minutes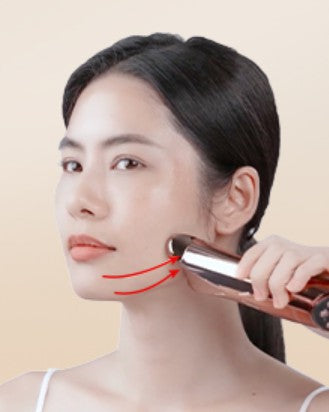 Lateral neck (avoiding the throat)
Energy: Compound EMS
Technique: Upward lift
Duration: 30 seconds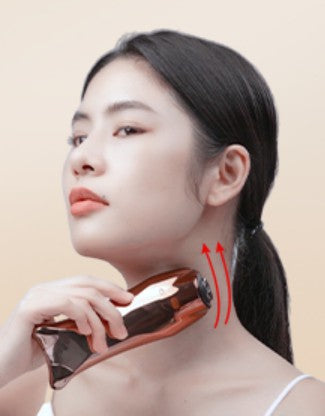 The Intimate Details Understand You Everywhere
Skin-friendly Chin plated coating
Designed for sensitive skin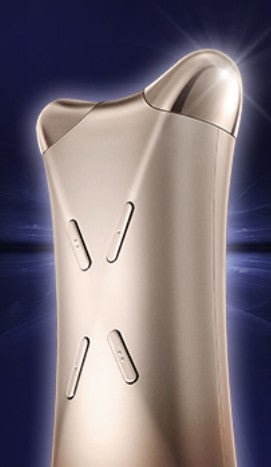 Anti-bacteria charging case
IPX7 waterproof technology 121 effective sterilization rate > 99.9%[1]
(Only one generation configuration, the second generation configuration charging base)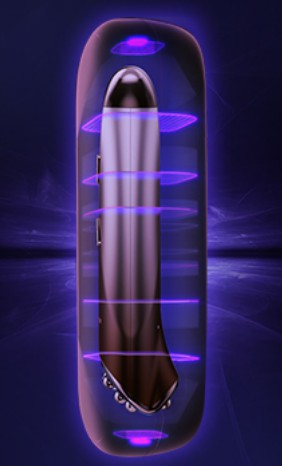 Cleaning
Body can be flushed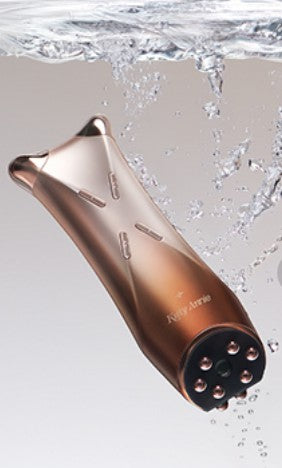 Turn your perception of beauty devices upside down with a gel-free daily use
1 minute a day
First aid hydration before makeup
Bedtime skin care plus multiplier
Soothe water retention after a long night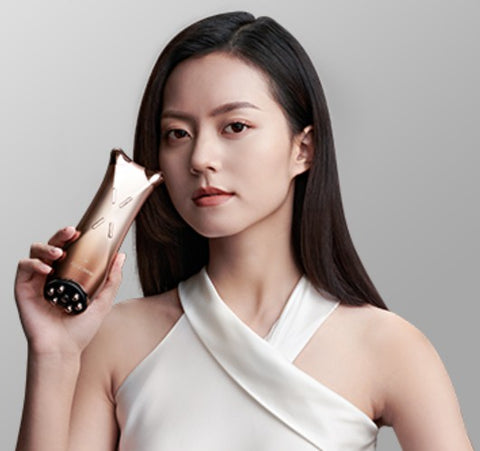 2~3 times a week
Brighten skin tone
Improve dullness
Restore elasticity
Combats the first signs of aging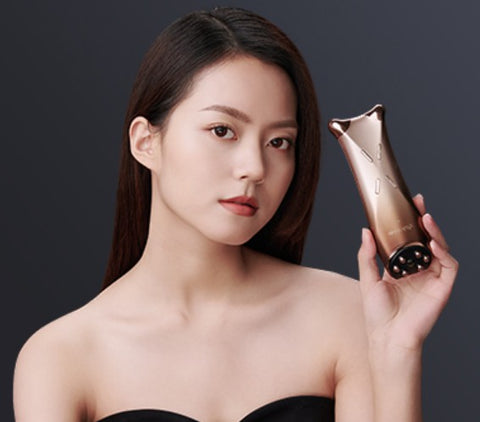 Before use, please follow these instructions:

🚫 Conduct a skin adaptability test before using the instrument for the first time to ensure safety and prevent skin abnormalities.
🚫 Do not use this product under the following conditions:
Patients with heart disease, diabetes, or high blood pressure.
People with facial nerve disorders .Persons who have undergone facial surgeries involving implants.
Individuals with skin diseases, atopic dermatitis, or allergies.
Growing children and individuals who cannot express themselves.
Pregnant individuals or those who may be pregnant.
Individuals who have undergone eye surgeries (please consult a doctor if you have had LASIK surgery).