MESMOOTH Home facial Massage cleanser GREEN
MESMOOTH Home facial Massage cleanser
Ship from Hong Kong.
For thousands of women beauty transformation and born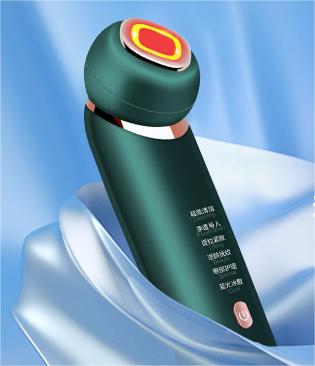 Deep Cleansing Firming & Lifting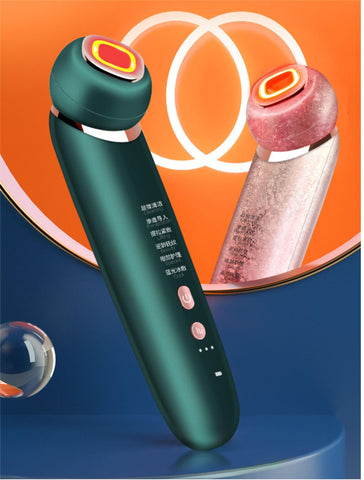 Full face firmness +48.15% in 28 days
One instrument ~ 6 major beauty care items since
Cleaning upgrade +35.8%
Long frequency vibration Deep cleaning pore waste
Refining macromolecule super instant penetration
Refine macromolecules Penetrate and introduce to the skin base
Lifting upgrade +38%
Precision lifting, better consolidation effect
Tighten and reduce lines around the eyes
Reduces dark circles and tightens fine lines around the eyes
Photorejuvenation
5 photon wavelengths for all skin layers
Instant Ice Pore Reduction
Instant ice to improve acne and shrink pores
Deep cleaning to remove the "black power" of pores

Warm to open pores, high-frequency vibration shattering pores stubborn dirt after ion export, improve improper cleaning caused by a variety of skin problems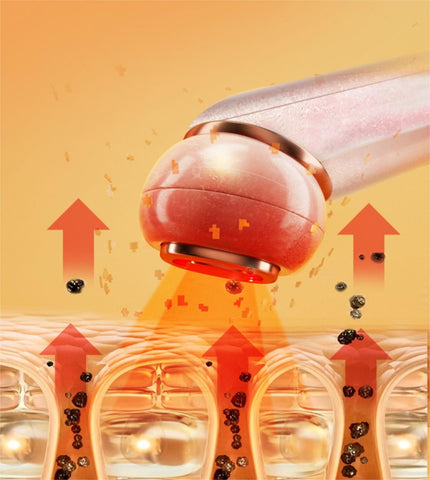 Second speed penetration, double the absorption of skin filled with water
High-frequency vibration refines and disperses hyaluronic acid, collagen, and skin-perfecting macromolecules with electroporation pulses to stimulate the cell barrier and improve cell membrane permeability, allowing skin care products to penetrate to the bottom of the muscle instantly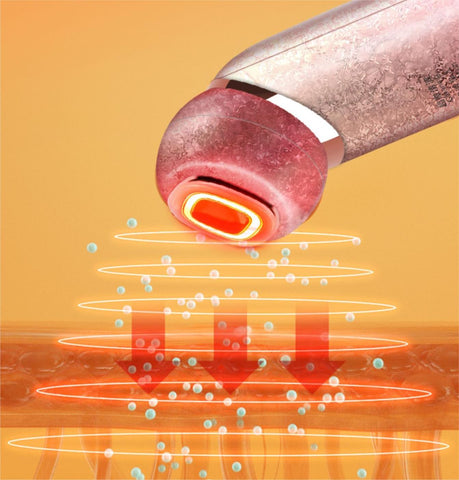 Flesh-grasping and lifting for more three-dimensional features
Israeli FRIP technology, the micro-current released by the revitalized collagen regeneration simulates the aesthetician's acupressure technique to tighten and lift, and with the deep red light rejuvenation, the face shape is three-dimensional and full.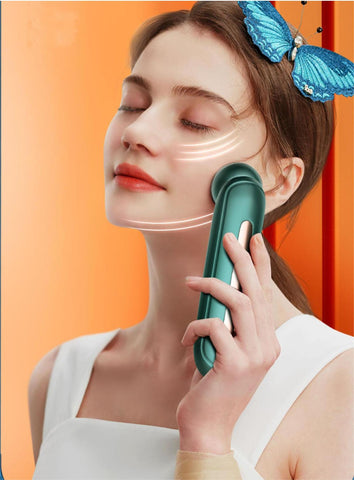 Lighten fine lines and tighten the whole face
Newly upgraded polymerized slow-release current directly to the muscle layer, stimulating different degrees of muscle relaxation and comprehensive muscle structure to achieve lifting and tightening, smoothing out fine lines more quickly combined with 590nm yellow light to break down melanin, lighten the pigmentation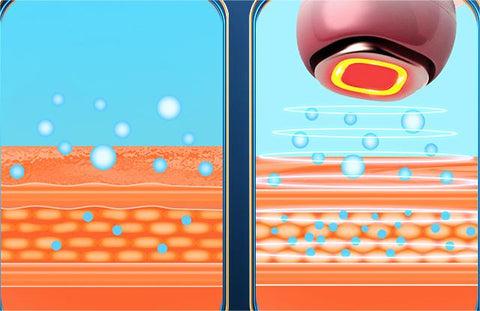 Lifts and smoothes lines and reduces dark circles
Glows even after a long night
Use with eye cream to help it absorb better and prevent the formation of cellulite, effectively improving dark circles and fine lines under the eyes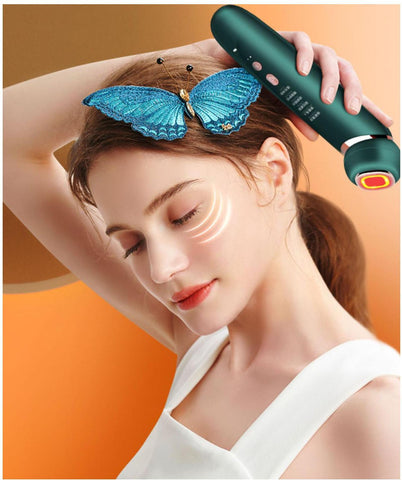 Instant Ice Water and Oil Balancing Source to Calm Acne Roots
Shrinks pores, locks in moisture and nutrients, improves the redness, swelling and pain of acne and other discomfort, calms the skin and effectively maintains stability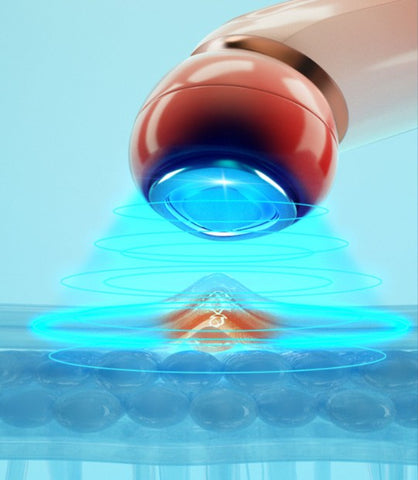 18K nano rose gold is armor, but also gentle
18K nano rose gold, soft and hard, not easy to scratch, gentle and skin-friendly, gold-plated guide head can release gold negative ions in the process of use, enhance the efficiency of beauty solution and import and penetration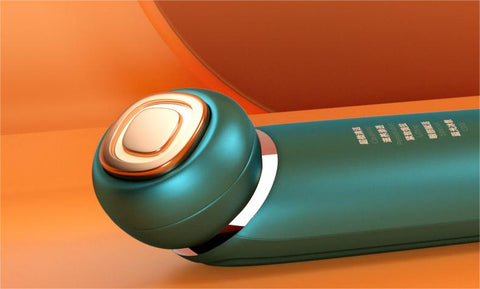 Product parameters

Before use, please follow these instructions:

🚫 Conduct a skin adaptability test before using the instrument for the first time to ensure safety and prevent skin abnormalities.
🚫 Do not use this product under the following conditions:
Patients with heart disease, diabetes, or high blood pressure.
People with facial nerve disorders .Persons who have undergone facial surgeries involving implants.
Individuals with skin diseases, atopic dermatitis, or allergies.
Growing children and individuals who cannot express themselves.
Pregnant individuals or those who may be pregnant.
Individuals who have undergone eye surgeries (please consult a doctor if you have had LASIK surgery).