MTG Style Premium Posture Seat
MTG Style Premium Posture Seat(BLACK)
ship from HongKong.
Body make seat
It is one of the truisms of our times: the way we sit is greatly responsible for our health, especially since most of us spent a good part of our workday sitting at a desk. Getting our employer to invest in a good, ergonomic chair that will keep us healthy and pain-free (and thus productive!) isn't always easy, and this is where the Style Premium Posture Chair comes in handy: it will add ergonomic characteristics and properties to any chair, armchair or sofa, whether at the office or at home. And being available in two colors (black and brown), it will blend nicely with everything!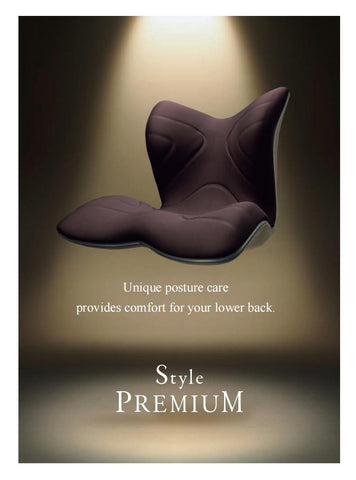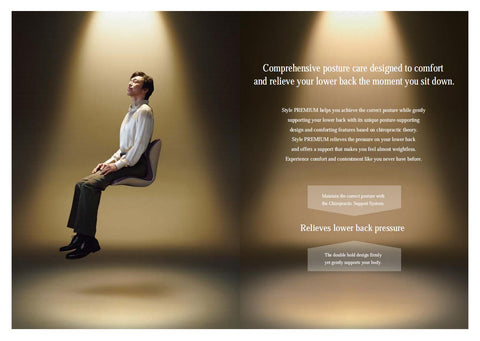 Based on the classic Japanese "zaisu" no-leg chair used in traditional rooms with tatami flooring, the Style Premium Posture Chair becomes a mold that surrounds the pelvis and puts it in perfectly natural alignment with the spine. While the natural curves of the spine are preserved, the Style Premium Posture Chair doesn't allow the lumbar part to slouch and this also keeps the upper back straight. More than just a feelgood device (which it certainly is!), this chair is your ticket to better posture with less spine and back problems.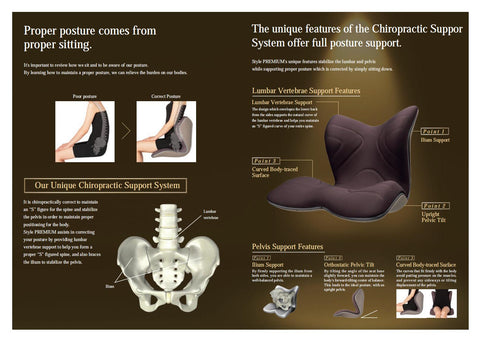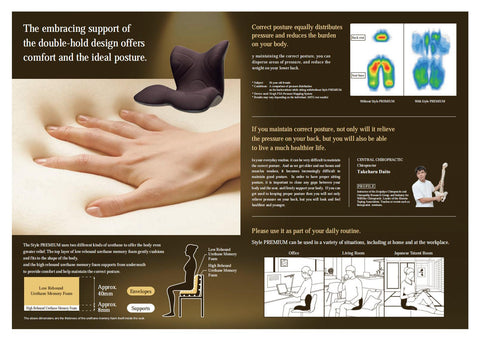 The Style Premium Posture Chair features:
Color: black, brown
Size: 460 x 430 x 410mm (18.1 x 16.9 x 16.1")
Weight: 3.1kg (6.8 lbs)
Load capacity: up to around 120kg (264.5 lbs)
Frame: polypropylene
Cushion: polyurethane foam
Upholstery: 92% polyester, 8% polyurethane
Frame lines: silicone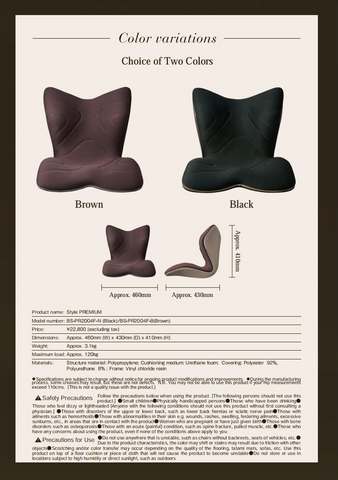 Before use, please follow these instructions:

🚫 Conduct a skin adaptability test before using the instrument for the first time to ensure safety and prevent skin abnormalities.
🚫 Do not use this product under the following conditions:
Patients with heart disease, diabetes, or high blood pressure.
People with facial nerve disorders .Persons who have undergone facial surgeries involving implants.
Individuals with skin diseases, atopic dermatitis, or allergies.
Growing children and individuals who cannot express themselves.
Pregnant individuals or those who may be pregnant.
Individuals who have undergone eye surgeries (please consult a doctor if you have had LASIK surgery).