SIVERS DIVA Crystal Drill Skin Base Device
SKU: SIVERS DIVA
SIVERS DIVA Crystal Drill Skin Base Device
Ship from Hong Kong.
28-Day Reshaping
Fast maintenance - strong stabilization - revitalization - absorption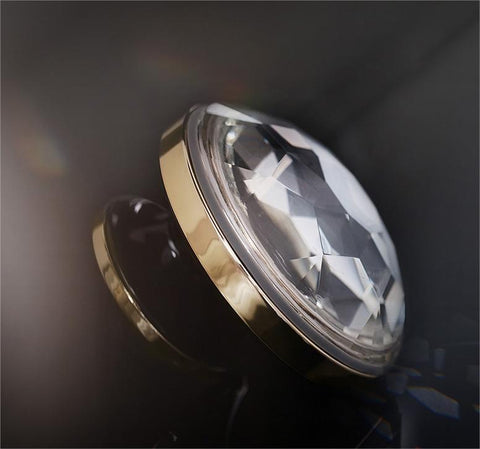 Innovative application of IR Vital Light
Empowering myofibroblasts - 5-fold source power
Assimilate to enhance absorption
Apoptosis reduces apoptosis
Growing promotes growth
Vitality enhances activity
Repair accelerates repair
Innovative System Perfection Mode
T-Tone] 3 crystal vibration modes give the skin 9000 vibrations per minute
Let the essence penetrate every inch of the cell layer by layer
Empty your mind and enjoy your own healing
IR Light + Pink Light
Skin Rejuvenation
Brighten up the youthful skin
IR Light + Blue Light
Acne Clarifying and Soothing
Anti-allergy 0 burden
IR Light + Red Light
Activate collagen
Rejuvenate skin
Real and tangible effects
Real life test The effect is visible to the naked eye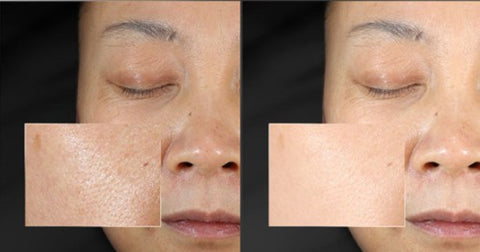 Day and Night Skin Care Partner
Day and Night Supervision Only 5 minutes a day
DAY
Wake up your skin - fast response to puffiness
NIGHT
Multiplying Absorption - Powerful Repair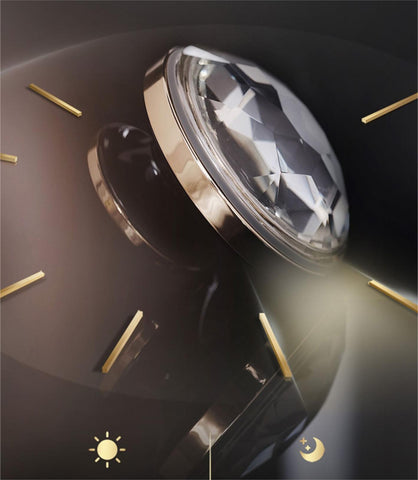 How to use
Daytime Skincare
Save your watery skin after a long night
Makeup stays put without powder
Step 1
Cleanse the face
Step 2
Apply lotion base serum
Step 3
Turn on the beauty device for 5 minutes to revive the skin condition
Step 4
Follow up with sun care, sunscreen, day cream, etc.
Nighttime skincare lifts and firms to reduce lines
Rebuild Healthy Skin Base
Step l
Remove makeup and cleanse the face
Step 2
Apply serum mask and other skin care products
Step 3
Turn on the beauty device
Double the energy, deep nourishment
Step 4
Follow-up care
Night cream, eye cream, etc.
Weekly Care
Multi-action combination CP partner
Healthy skin base for a more youthful appearance
Microcurrent
Beauty Device
With the use of the improvement of muscle base lifting and tightening
Radiofrequency
Facial Instrument
Enhance the skin's foundation with the use of accelerated line reduction
Light Therapy
Aesthetics
Combined with the use of sensitive and gentle anti-aging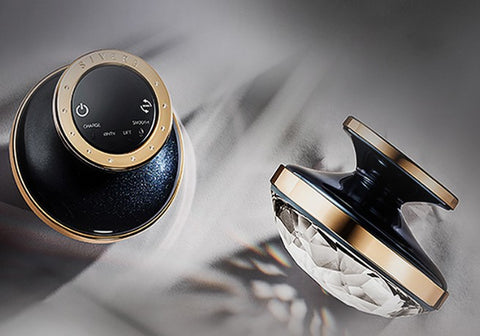 Product parameters
Trade name: SIVERS DIVA
Product Model:SV-D201
Battery power: 3.7v 500mAh
Host weight: 226.5g
Color: dark blue / gold PC, ABS / crystal stone
Material size: 95mmx95mmx60mm

Beauty Mystery Skin Care Q&A

Q:What skin type can be used?
A:This muscle base instrument is suitable for all skin types, sensitive skin, acne skin can be used. If you have wounds, please avoid using the vibration mode.
Q:Is there a limit to the number of times I can use it daily?
A:There is no limit, each use time is 5 minutes, you can use it several times a day.
Q:Can I use it during pregnancy and breastfeeding?
A:In order to give your baby a healthy and natural growth environment, it is recommended to suspend the use of the device during pregnancy and lactation. If you are not sure if you are physically fit to use DIVA, please make sure to check with your doctor.
Q:Does the SIVERS MyoFacial come with a power adapter?
A:A USB charging cable is included in the box of this product, no special power adapter is included about the power adapter we recommend you choose the model: output 5V-1A
Warranty

MYERNK provides 12 months limited warranty for SIVERS DIVA Crystal Drill Skin Base Device.
Before use, please follow these instructions:

🚫 Conduct a skin adaptability test before using the instrument for the first time to ensure safety and prevent skin abnormalities.
🚫 Do not use this product under the following conditions:
Patients with heart disease, diabetes, or high blood pressure.
People with facial nerve disorders .Persons who have undergone facial surgeries involving implants.
Individuals with skin diseases, atopic dermatitis, or allergies.
Growing children and individuals who cannot express themselves.
Pregnant individuals or those who may be pregnant.
Individuals who have undergone eye surgeries (please consult a doctor if you have had LASIK surgery).